Come Celebrate the Twins Arrival to Jay & Shirley Pope's Home, Saturday, Nov. 4th.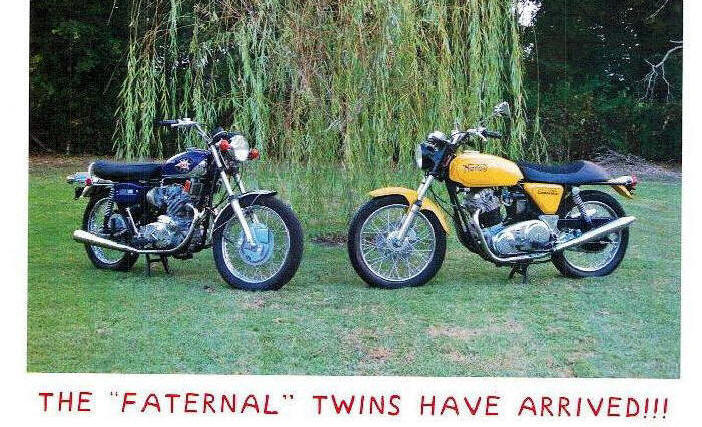 '72 BSA Rocket Three restored by Big D Cycle

'74 Norton Commando 850, Jay's Yellow Peril restored by Jay Pope & Bob Cox

Come celebrate the twins arrival to our home - Saturday, November 4th beginning at 5PM until???

Dinner & Jay's famous deserts provided

Jay & Shirley Pope
Click here for address and a map. NTNOA username and password required.