Our 2017 September Club Meeting is at Phil Craine's hanger,
the Harley Dog Saloon at Hicks Field on Sunday, Sept. 24th.
This has traditionally been one of our best attended venues. Meetings at the Phil Crain's Harley Dog Saloon go back many, many years. Phil has always been an exceptional host.
Photo taken by Paul Valentine at our June, 2006 meeting at the Harley Dog Saloon.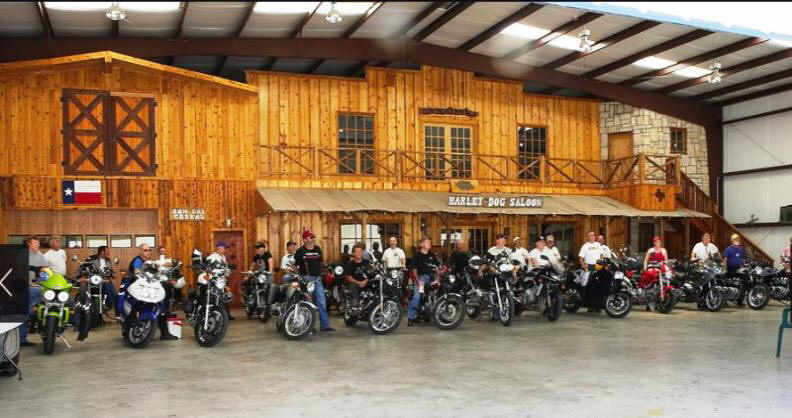 Click here for all of Paul's photo during the June, 2006 meeting.
Members and guests are encouraged to arrive early to socialize, meet new members and guests and look over the different assortment of antique and modern bikes. This usually occurs between 12pm and 2pm with the main meeting starting at 2pm.