[Site Map] [Event Calendar]

[Membership List] [Classifieds]
---
The Texas Pinball Conference is this weekend at the Embassy Suites Hotel and Conference center in Frisco, Texas.

Sunday, March 18

8 am – Early Access to the Game Room for Exhibitors and Vendors

9 am – Game Room Opens

2:30 pm – Best Of Awards / Charity Raffle
Location: Game Room Stage

Join us at the conclusion of the 2018 Texas Pinball Festival as we award Best Of ribbons and prizes and raffle off a brand new Stern Guardian of the Galaxy pinball machine valued at $6,199. At the conclusion of the show, one lucky winner at the Texas Pinball Festival will walk away with an incredible game!

Tickets for the raffle will be available for sale at the show.

2018 Texas Pinball Festival Closes after the awards ceremony.



Click here for a map to the Embassy Suites & Convention Center in Frisco.
House and Senate legislation would restrict availability of unsafe fuel for motorcycles

Urge your representative and senators to cosponsor these bills

U.S. Rep. Peter Welch (D-Vt.) and Sen. Tom Udall (D-N.M.) introduced the "Growing Renewable Energy through Existing and New Environmentally Responsible Fuels Act" (the GREENER Act) in the U.S. House (H.R. 5212) and Senate (S. 2519). The American Motorcyclist Association supports these bills.

The legislation would cap mandated ethanol content in the nation's fuel supply at 9.7 percent and require the U.S. Environmental Protection Agency to prioritize the use of cellulosic biofuel ahead of other biofuels when determining volumes below blend wall levels.

In other words, the bill would stop the federal government from forcing E15 fuel (15 percent ethanol by volume) into the market. Capping the ethanol mandate helps ensure the availability of safe fuels, such as E10, and a continuing place in the market for ethanol-free gasoline (E0) for older motorcycles.

None of the estimated 22 million motorcycles and all-terrain vehicles in use in the United States is certified by the EPA to operate on fuel containing more than 10 percent ethanol. Inadvertent use of E15 in vehicles not designed for its use can damage fuel system and engine components and void manufacturer's warranties.

Tell your representative to support H.R. 5212 and your senators to support S. 2519. Send a prewritten message by clicking the "Take Action" link.

Take Action

Our March Club Meeting is at Big D Cycle on Sunday, March 25th in conjunction with a Swap Meet.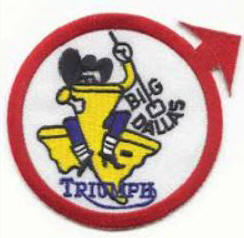 If you want to sell things just bring a table and set it up.

We might be able to convince Dennis to cook some hotdogs.

Members and guests are encouraged to arrive early to socialize, meet new members and guests and look over the different assortment of antique and modern bikes. This usually occurs between 12pm and 2pm with the formal meeting starting at 2pm.

Give Someone a Free Membership!

According to club By-laws if you are a current member you can give someone free membership between now and August 1, 2018.

Send an email to newmember@ntnoa.org with the name, address, phone number, and email address of the person you want to be a member. The new member will need to pay dues in August to continue in good standing.

Minimum information required is name and email address.

The new member will receive a welcome package and the club's generic username and password for access to the secure area of our website. The new member they will need to pay dues in August to continue their active membership.

Revised: March 17, 2018.
[

Contact us

]

The Web Counter Indicates
hits.