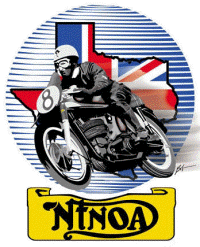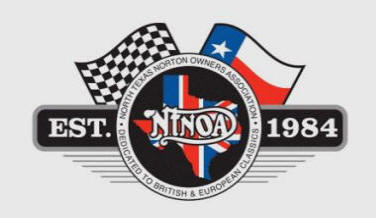 [Site Map] [Event Calendar]

[Buy Raffle Bike Tickets] 11/25/14 -[Classifieds]
---

Due to the memorial service for Marc Marcom on Sunday the club meeting is moved to Sunday, 7 Dec.
The meeting will be at Michael Fairchild's residence.

Mike will have hot dogs, chips and adult beverages available.
Although the formal meeting starts at 2pm members and guests are encouraged to arrive early to socialize, meet new members and quests and look over the different assortment of antique and modern bikes.

Click here for directions and a map. (Club's generic user name and password required.)
---
NTNOA British Invasion of the Ozarks
9/10/15 - 9/19/15
Open to any British motorcycle 30 years or older

Click Here for details.
---