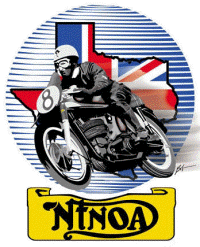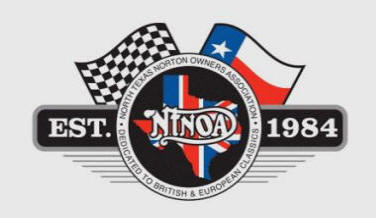 [Site Map] New - [Tech Tips] [Event Calendar]

[Buy Raffle Bike Tickets] [Classifieds]
---
Tomorrow!
Christmas Dinner Party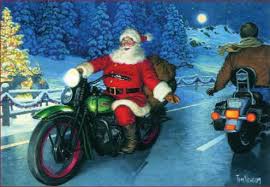 Our December Meeting & Christmas Dinner Party is on Sat., 20 Dec. at the Spirit Grille.
4030 N. MacArthur Blvd., Suite 112, Irving - View Map
Social Hour started at 5.30pm
Dinner was served at 6.45pm
Bar open till 2.00am
---


Dallas Convention Center, 23 to 25 January
The NTNOA has again been asked to display some of our vintage motorcycles at the Int'l Motorcycle Show at the Dallas Convention Center. Once again Randy Bauer has volunteered to manage our exhibit and be the point of contact with the event organizer. If you would like to display a bike at the show please contact Randy at randy@ntnoa.org with the year, make and value of your bike.

Randy also needs volunteers to man our booth. Each volunteer will receive a free pass for the show. If you would like to volunteer for one of the time slots below send an email to bikeshow@ntnoa.org with the day and time you would like to work.
.: Friday, January 23
1:00pm - 3:30pm
3:30pm - 6:00pm

Gary Vicksell

Charles Edenfield

.: Saturday,

January 24

10:00am - 1:30pm
1:30pm - 5:00pm
5:00pm - 8:00pm

Michael Fairchild

Dicky Hunter

Dave Over

Gary Brooks

Wendy Griffiths

Dave Griffiths

.: Sunday,

January 25

10:00am - 1:30pm
1:30pm - 5:00

Richard Cross

Dennis Tackett

Paul Valentine

George Tuttle

Luis Torres
---
NTNOA British Invasion of the Ozarks
9/10/15 - 9/19/15
Open to any British motorcycle 30 years old or older

Click Here for details.
---