[Site Map] [Event Calendar]

[Raffle Bike Tickets] Updated - [Classifieds]
---
International Motorcycle Show Recap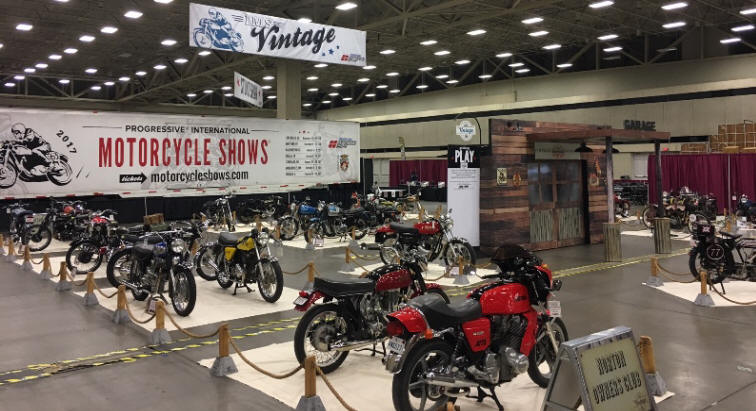 Click here for Randy Bauer's Photos.
The club owes a big thanks to Michael Marshall for organizing and managing our display at the Int'l Motorcycle Show. Mike was responsible for coordinating with the promoters to ensure a great display, which it was! It was perhaps the best display the club has ever had at any event. Mike spent a lot of time at the convention center Thursday through Sunday.

A special thanks also to Ben D'Avanza, Aaron Wiethoff and Jerritt Martin for transporting the bikes to and from the convention center.

Thanks also to all those for volunteered to show their bikes. They are:
Richard Asprey, Jay Pope, Bev Bowen, Ben D'Avanza, Bob Cox, Dan Piassick, Dennis Tackett, Clay Walley, Dave Lyles, Shawn Henry, Gary Anderson, Grant Wood and Chris Bartholow.

Thanks to the following who manned our booth and sold raffle bike tickets, Ed Sass, Bill Beardslee, Randy Bauer, Mark Jensen, Dan Piassick, J. Travis Coover, Richard Cross, Olof Beyer, Don Tarvin, Efrem Hernandez, Dicky Hunter, David Griffiths, Stan Aiton, Mark Roberts, Dale Jones, Frank Jakob, Clay Walley, Leroy Greene, Randy Jones, and Michael Fairchild.

Raffle bike sales amounted to $1,755!

The following 25 bikes were in the show.
1. 1978 Triumph Bonneville T140 - NTNTOA Raffle Bike
2. 1915 Norton "Cannon Ball Bike" - Richard Asprey
3. 1932 HRD-Vincent Python – Richard Asprey
4. 1964 Norton Super Single – Richard Asprey
5. 1972 Norton Commando 750 - Gary Anderson
6. 1978 Laverda - Jay Pope
7. 1942 Harley - Jay Pope
8. 19xx Norton Commando - Jay Pope
9. 1950 Vincent Black Shadow - Bevo Bowen
10. 1950 Vincent Red Rapide - Bevo Bowen
11. 1936 HRD-Vincent Comet - Bevo Bowen
12. 1972 Norton Commando Fastback - Bevo Bowen
13. 1974 Norton Commando 850 - Bob Cox
14. 1973 Norton Commando Custom - Bob Cox
15. 1974 Norton Commando 850 Cafe Racer - Chris Bartholow
16. 1956 Triumph T110 - Clay Walley
17. 1982 Honda Motocompo - Dan Piassick
18. 1970 Harley Davidson M65 Leggero - Dan Piassick
19. 1977 Triumph Bonneville - Dennis Tackett
20. 1966 Triumph TR6SR – Hippy Killa - David Lyles
21. 1968 Royal Enfield Interceptor MK1A GP7 - Shawn Henry
22. 1974 Norton Commando 850 - Chris Parry
23. 1968 Triumph TR6 - Ben D'Avanza
24. 1974 BMW R75/6 - Gary Anderson
25. 1981 BMW R80 G/S - Grant Wood
CLASSIFIEDS
Updated January 17, 2017

Our January Meeting is at Pappas Bar-B-Q
Sunday, 29 Jan.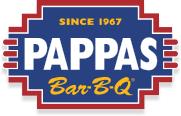 2231 W Northwest Hwy, Dallas

Our January meeting at Pappas Bar-B-Q has become a January tradition dating back to 2003. Members and guests are encouraged to arrive early to have lunch with friends, socialize with new members and guests and look over the different assortment of antique and modern bikes that always show up at Pappas. Members start arriving around 12pm. The formal meeting starts at 2pm.

Hey everyone, I have a favor to ask. As most of you know I am really into racing motorcycles. The hobby is expensive and time consuming. I would have never been able to make it without the help of sponsors and friends. I am not starting a fundraising page, or asking for donations. Most of you have your own motorcycles you are spending all your free time and money on. This year we have a really cool Ducati Scrambler we have built to compete in the CMRA. I have entered Champion Spark Plug's Search for a Champion Contest. The grand prize is $50k for the race year. I am asking for you to create an account on the site and vote for me. You can vote once a day, every day, until the first round of voting ends on February 2nd. I hope you guys can remember to bookmark my entry and give me as many votes as possible; so that I can make the cut for the first round of voting. I think we have an awesome bike that will be competitive, and stand out in the paddock.
Thanks,
Jerrett Martin
http://sfac.championautoparts.com/entry/64/


Renew your membership by clicking here
Sponsor one new member for FREE by clicking here
Become a Member Now and Enjoy Extended Membership!
New Members who join and pay full dues NOW will not have to renew until August 2018!

The easiest and fastest way to join or renew is online by clicking here. You only need a Credit Card or a PayPal account. You may also join by mailing in the application form which can be found by clicking here.
NTNOA Membership Patch

Membership patches will be handed out at the January meeting at Pappas Bar-B-Q. Eligible members will receive a patch corresponding with the number of years of membership in five year increments. There are patches for 5, 10, 15, 20 and 25 years of membership. Each eligible member will receive one patch. Additional patches are available for $10 each. Members with less than 5 years will receive an NTNOA sticker.
Revised: January 17, 2017.
[Contact us]

The Web Counter Indicates
hits.