First Grumpy Old Riders (GOR) Ride Recap.
On Thursday 2/8 the GOR ride happened in rural parts of Collin County. The curvey roads were in great shape and everyone that I heard from thought said they had a good time. The ride was about 2 hours and that put us back in Celina at lunch time. Lucy's on the square did a great job having food and refreshments available. The restaurant opened early to provide coffee, tea and water per ride and had a great lunch waiting for us when we finished.

The next Grumpy Old Riders ride will be next month, depending on the long term forecast.

Ride Safe
Gary Johnson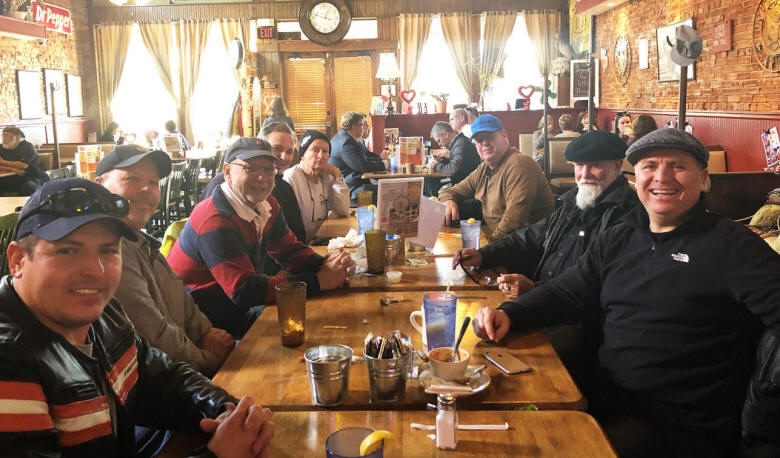 The first monthly Grumpy Old Riders (GOR) ride was on Thursday, February 8.
The ride started and finished at the Celina Town Square on Route 455 with stands up at 10 AM sharp, with a brief riders meeting at 9:50 AM.

The route is 89 miles long with a riding time of about 2 hours featuring the towns of Celina, Weston, Princeton and New Hope. It's a nice ride through twisty back roads and small towns. Please show up with a full gas tank (there is a gas station in Celina) and ready to ride.

After the ride we will have lunch at Lucy's on the Square right next to where we started. Click here for a .jpg area/route map, and click here for a .GPX of the route for your GPS. If you have Google Earth you can click here for the Celina_Melissa.kmz file.

I will be riding a modern bike, but all bikes are welcome.
Ride safe,
Gary Johnson