America's Ultimate Barn Find
For 60 years Lee Hartung was a junk dealer and collector of cars and motorcycles who lived in the Chicago area. When he died he left behind the most amazing collection of stuff including some very rare old bikes. Below is a link of eight videos chronicling Lee's collection. Dale Walksler, the owner of Wheels Through Time motorcycle museum in Maggie Valley, NC is the narrator. The videos should be viewed in 720p HD and full screen.

Click here to watch. The auction mentioned in the video took place November 3-5, 2011. Results of the auction can be found by clicking here. Out of the 47 motorcycles sold the most expensive was a 1911 Flying Merkel that sold for $201,250! Check it out by clicking here.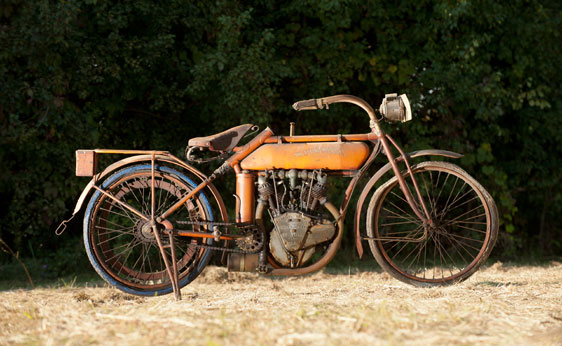 ---
Copyright © 2000 NTNOA All rights reserved.
Revised: January 05, 2018 .