California Bobber
David Edwards, VP and Editor-in-Chief of Cycle World magazine just finished this pretty tasty California bobber--500 motor in a 350 frame. It's done up as a tribute to Indy winner Bill Vukovich. Look for a feature story on the bike in Cycle World first part of next year. Maybe we'll see it at next year's Lake O' the Pines Rallye.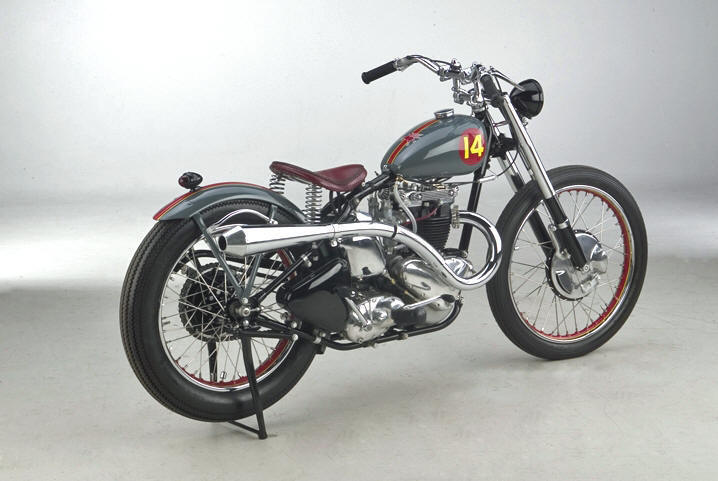 ---
Copyright © 2000 NTNOA All rights reserved.
Revised: January 29, 2008 .