Dave Lyle's 1966 Triumph TR6SR Outlaw Bobber
as seen in BritishChopper.com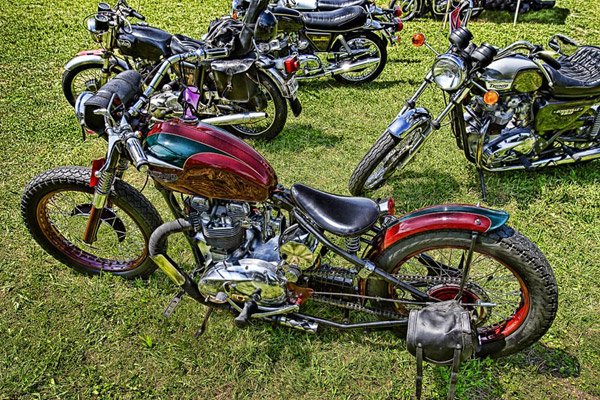 This 1966 Triumph TR6SR Outlaw Bobber was originally built by Scott Arndt at Cochise County Choppers when he began developing custom bikes in Dallas in 2005.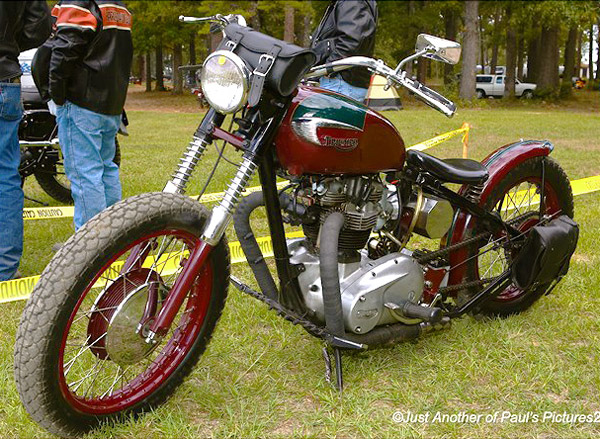 Since then it has been rebuilt, repainted, and restored to its present condition.
Chopper Bill Neal finished the bottom to top rebuild of the engine and tranny.
We installed a Routt Big Bore Kit for an additional 100cc's and 8:9:1 compression.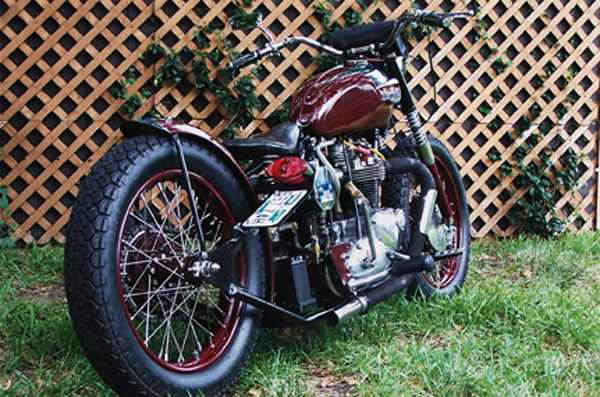 It has been beefed up with Black Diamond Valves and Springs, and mushroom tappet adjusters.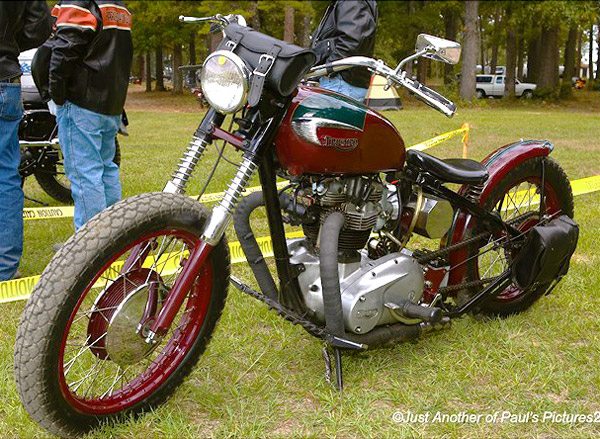 Every piece that could be lightened (from the flywheel to the shifter cam plate!) was carefully drilled out, and everything was balanced to about 70%.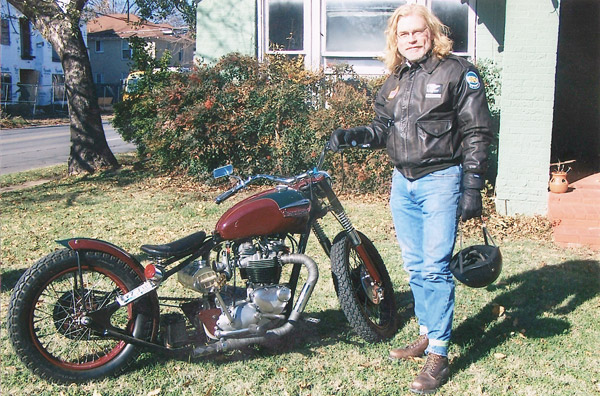 It sports an Amal 930 carb that has been sleeved and rejetted for max performance.
We installed Sparx regulators, alternators, and electronic ignition.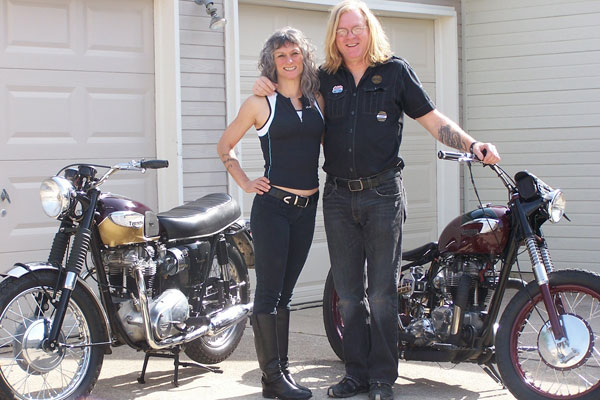 This bike loves to run, smoothing out at about 65 - 100mph.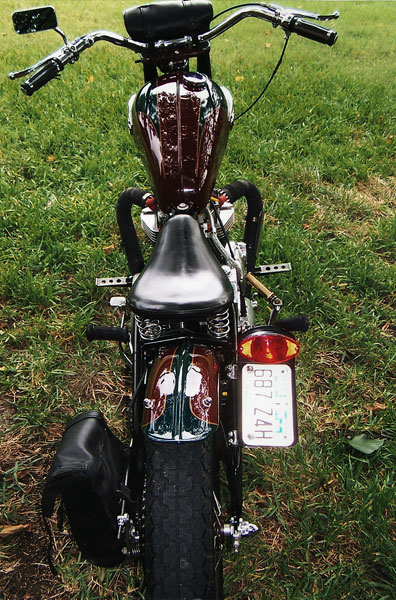 It is among the most reliable and fun vintage bikes in North Texas, and has won about every show it has ever been ridden to, often against Harleys (trailered in of course!) costing ten times as much!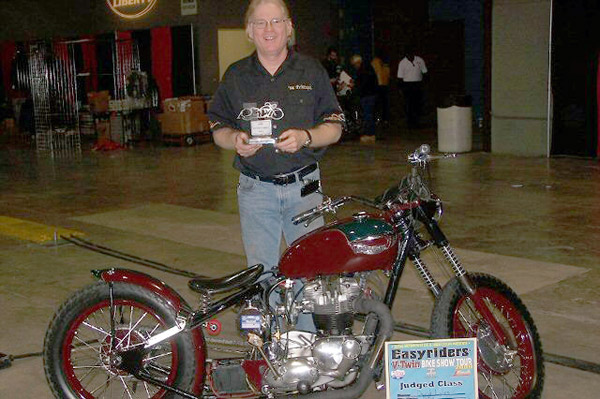 Wins include:
2008 Easyriders Editor's Choice in Dallas TX
Lake O' The Pines European Cycle Show Modified Street Competition in 2005, 2008
(and broke 100mph on the way to Lake O' the Pines (SHHHH!))
---
Copyright © 2000 NTNOA All rights reserved.
Revised: January 05, 2018 .