Our July Club Meeting was at Moto Liberty Sunday, 5 August at 2:00 PM.


Due to scheduling conflicts our July club meeting was held the first Sunday in August at MotoLiberty, a motorcycle accessory and apparel superstore. MotoLiberty is owned and operated by Audrey, one of our honorary members. This was her sixth time hosting one of our meetings. As always she went above and beyond and provided refreshments and great deals on accessories and apparel. After the meeting many members took advantage of Audrey's generosity. In addition to our usual 50/50 drawing, there was another drawing for $50 which Audrey donated.

Dennis Tackett rode up on the club's raffle bike and it took an hour to get the smile off his face. As at our last meeting, Laura Keating did a great job selling raffle bike tickets. The newest bike to arrive was a '08 Kawasaki Versys ridden and owned by Berwyn Henderson. Berwyn took a test ride on one while at Vintage Motorcycle Days at Mid-Ohio exactly one week earlier. While driving home from VMD he made a few phone calls and bought it before getting into Texas.

Motorcycle Historian Jerry Hatfield came to the meeting with signed copies of his latest book titled, Flat Out! The Rollie Free Story. The book is a true work of art and a must have for vintage motorcycle buffs. Jerry has written many historical motorcycle books. Do a search on Amazon.com and you'll find thirteen books written by Jerry, the three most popular being, Indian Motorcycles, Indian Four Motorcycles and Harley-Davidson Flatheads. If you want a signed copy of Flat Out! email Jerry at beemer73@sbcglobal.net.

Newest member Paul Lange joined on the spot. Paul is the Safety Director for the BMW DFW Motorcycle Club.

Our President called the meeting to order, reviewed the upcoming events and our Rallye Chairman gave a quick rundown on the schedule of events for this years Lake O' the Pines Rallye. Our next meeting is at Perry's Motorcycles and Sidecars on Sunday, 26 August at 2:00PM.

---
MotoLiberty is a retail store specializing in motorcycle riding gear. Rated first in Texas by Ride Texas magazine. They stock many different brands. Top of the line gear includes: Dainese, Vanson, RS Taichi, Sidi Boots, and Arai. They compare the features of different motorcycle gear and help you find the perfect motorcycle apparel the first time. Call them to speak with a sales professional instead of shopping for your motorcycle gear online. They can help you get your purchase right the first time.
11441 N. Stemmons Fwy
Suite 201
Dallas, Texas 75229

TEL: (972) 243-5995 | (972) 243-7078
1-800-214-RACE
FAX: (972) 243-6878
staff@motoliberty.com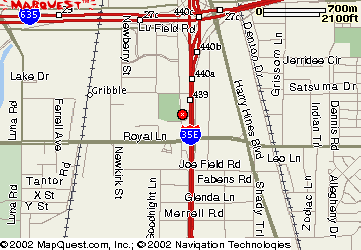 ---
Copyright © 2000 NTNOA All rights reserved.
Revised: January 29, 2008 .