Our June Club Meeting was Sunday, 24 June
at the Headquarters of Mabry Racing
Home of Team Triumph Texas.
The weather cooperated and many rode out to Ed's race shop in Haltom City. Although the meeting officially started at 2:00 PM many came early to see and hear what a 256 mph alcohol burning, fire belching (literally) Bonneville Salt Flat racer looks and sounds like. As advertised Ed and his race crew started the twin engine Triumph powered racer (# 601) at noon.

During the meeting our president Clay Walley announced that the club donated $500 to the Mabry Racing team for gas money. This will help the team make two trips to Bonneville this year, Speed Week and the BUB Motorcycle Speed Trials which is only two weeks later. Bub (Gene Arrington) says they will now definitely be going to both.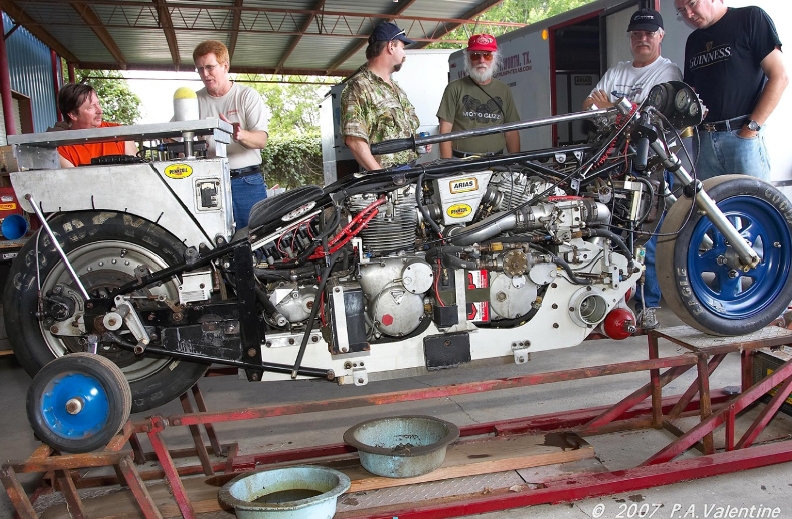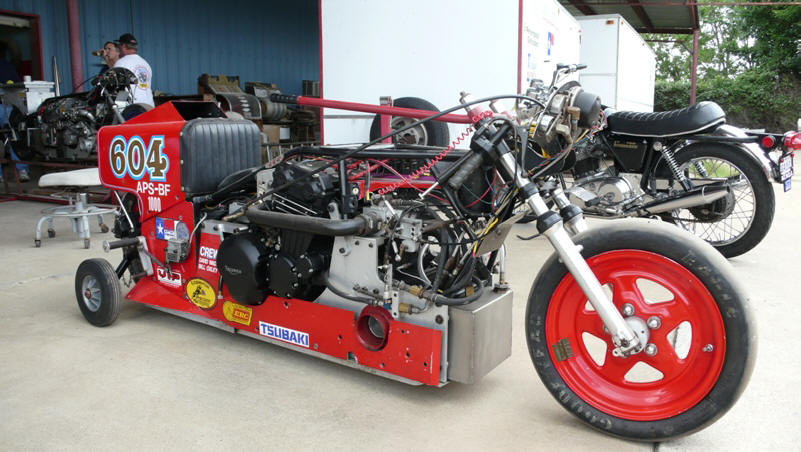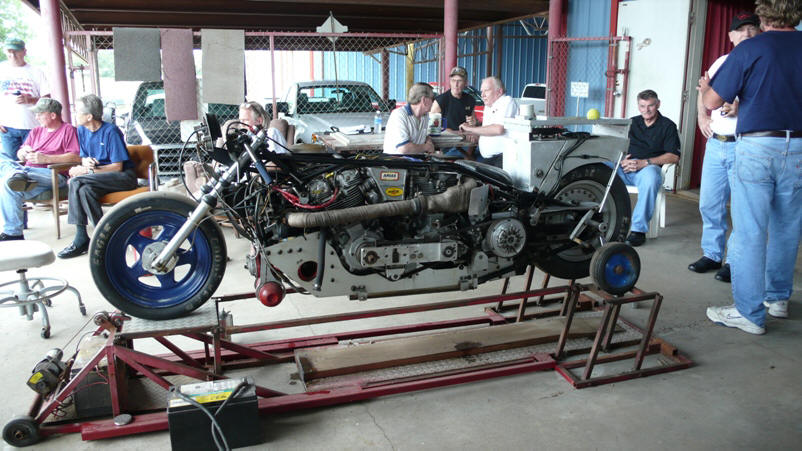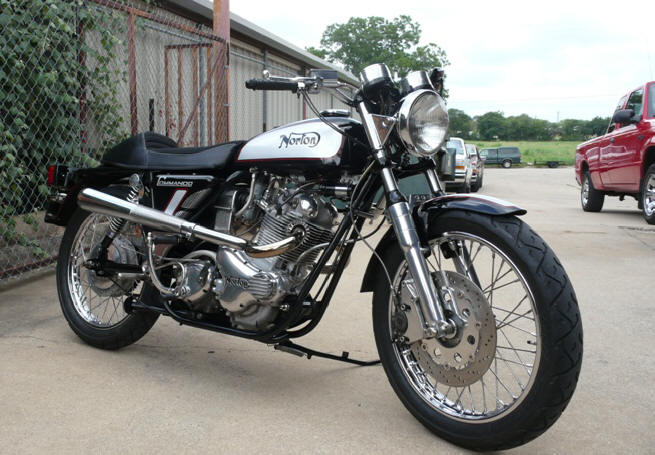 ---
Copyright © 2000 NTNOA All rights reserved.
Revised: June 30, 2008 .