2014 June Club Meeting & Strokers Dallas Bike Show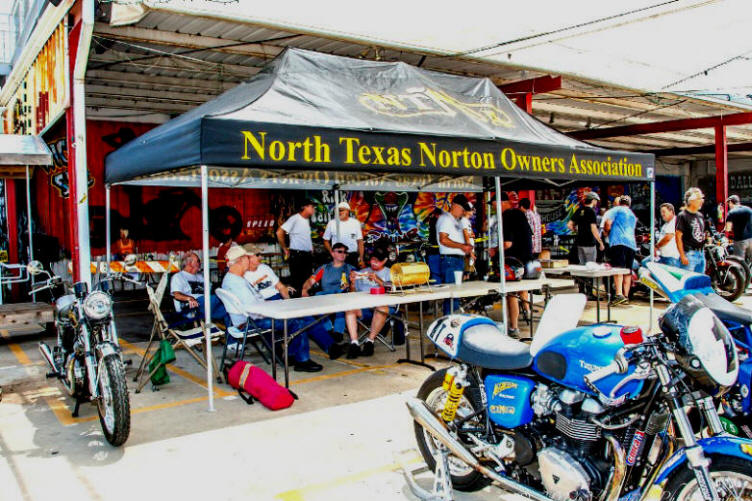 Click here for Paul Valentine's photos of the bike show.

The June club meeting was held in conjunction with the Fifth Annual Strokers Dallas Antique Bike Show on Sunday June 29th at Rick Fairless' Strokers Dallas

. The show was open to all makes and models of motorcycles twenty five years old or older and resulted in perhaps the best showing both in quality and quantity. With temperatures slightly below normal and a nice breeze it made for comfortable conditions for this time of year.

The Bike Show was dedicated to the memory of Michael Brown. Mike was run over by a hit and run drunk driver while riding home from last year's bike show on his 1956 Harley Davidson KHK Sportster.

Club president Clay Walley opened the official meeting proceedings which were held in Rick's inner office. The order of business was to thank our gracious host, advise that our next club meeting will be at Eurosport Cycles on July 27th and thank Richard Asprey and Aggressive Insurance for sponsoring the Show. Aggressive Insurance provided a $10 food voucher for each bike in the show. Members were also reminded that the next Club organized event will be the 30th Annual Lake O' the Pines Rallye on Oct 2nd thru 5th, Thursday thru Sunday. After the meeting Rick gave members a guided tour of his vast establishment. Mike and his 1956 H-D KHK Sportster at our Strokers Bike Show last year, the day of his accident murder!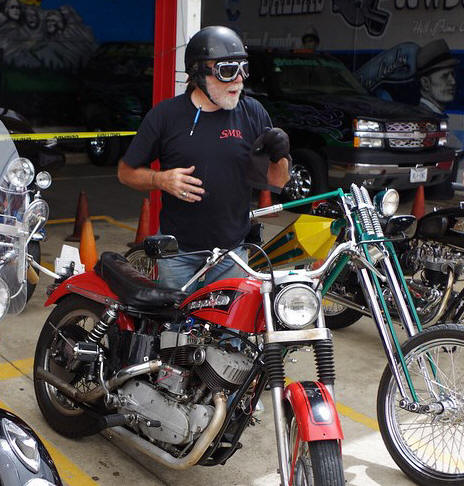 ---
Copyright © 2000 NTNOA All rights reserved.
Revised: January 05, 2018 .