2014 May Club Meeting
Our May club meeting was Sunday, May 25th at Keith Martin's Big D Cycle.
11155 Morrison Lane, Dallas
Thanks to Dennis Tackett there were hot-dogs and chips available.
There was also a ride to the Brit Bike Burnup after the meeting.
Click here for Moto Mark's photos taken at the May meeting at Big D Cycle & the Brit Bike Burnup.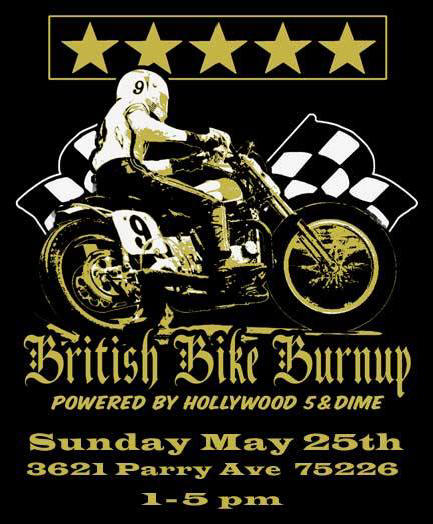 ---
Copyright © 2000 NTNOA All rights reserved.
Revised: January 05, 2018 .