NTNOA's Annual December Dinner Party
was Sunday, 05 December 2004!

Once again our Christmas dinner Party was held at Up 'N Smoke. We had more than 60 members and guests in attendance. The "Social Hour" started promptly at 2:00 and dinner was served on the patio at 4:00.

Clay Walley, our current VP (soon to be President) handled the MC duties for the afternoon in place of Dean who was in Atlanta undergoing his annual recurrent training for Delta. While everyone was having a great time Dean was in the MD-90 simulator handling engine, electrical and hydraulic system failures. Not fun!

We had nominations for our 2005 club officers positions (President, Vice President and Treasurer). Phil Dansby nominated Clay for President which was seconded and unanimously approved. George Tuttle nominated Clint Null for VP. Clint was also unanimously voted into office. No one was nominated for Treasurer so Bob agreed to continue on for awhile.

The next order of business was the handing out of door prizes. These were donated by Bruce Davidson owner of Boxers by Bruce, Gregg Holt, General Manager of BMW of Ft. Worth, Tony and Martha Lewis owners of Eurosport Cycles, Ralph Delmar owner of Cycletek in Terlingua and the club donated a few of last year's rallye t-shirts. Just about everyone walked away with something useful or of interest.

Next came the diner which was fantastic.

Our January Club Meeting is Sunday, 30 Jan. at Boxers By Bruce.
---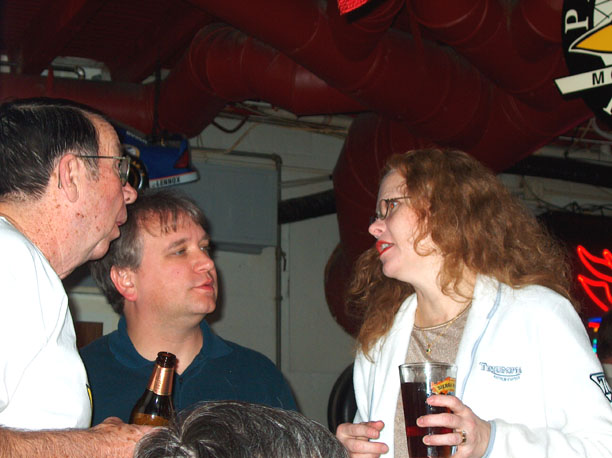 ---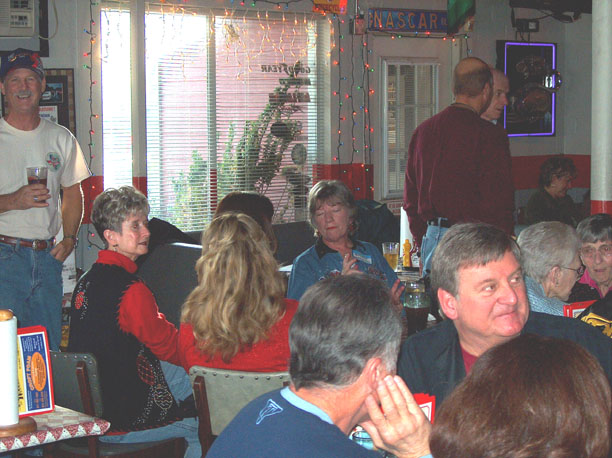 ---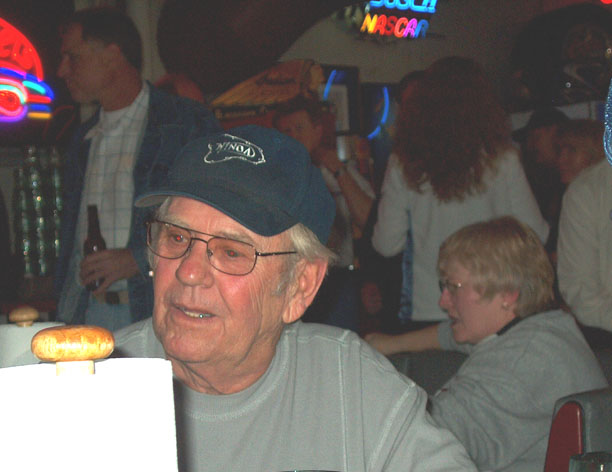 ---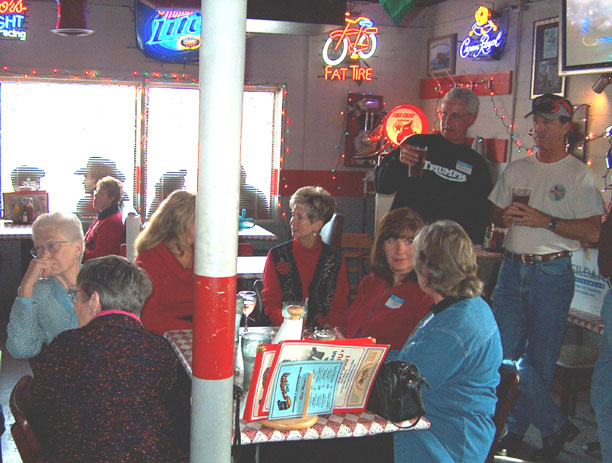 ---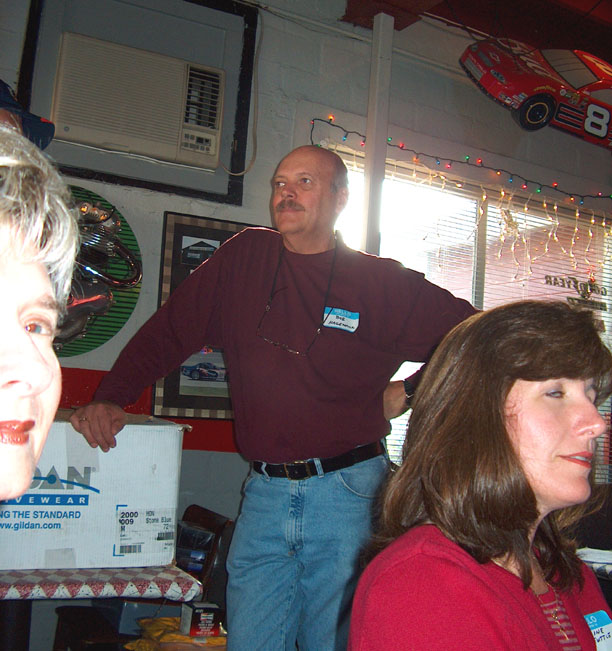 ---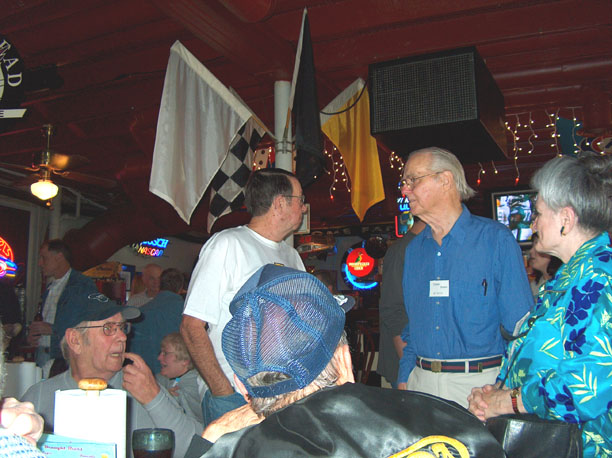 ---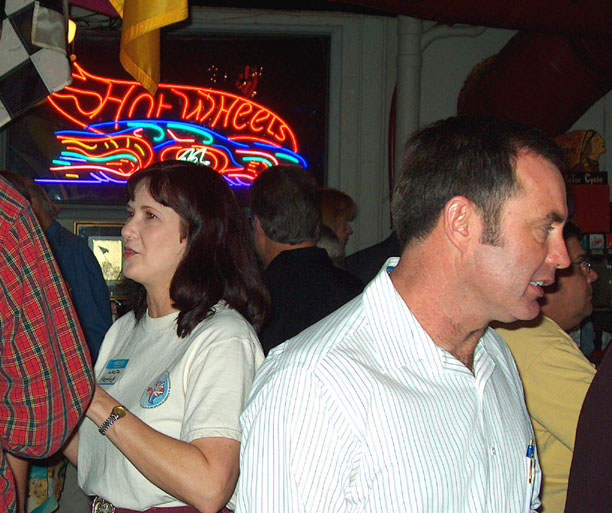 ---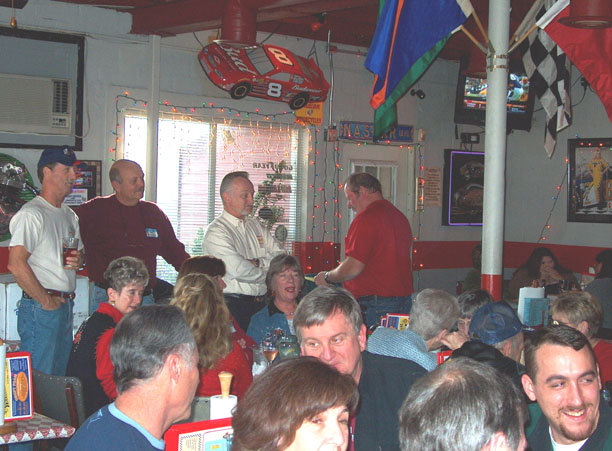 ---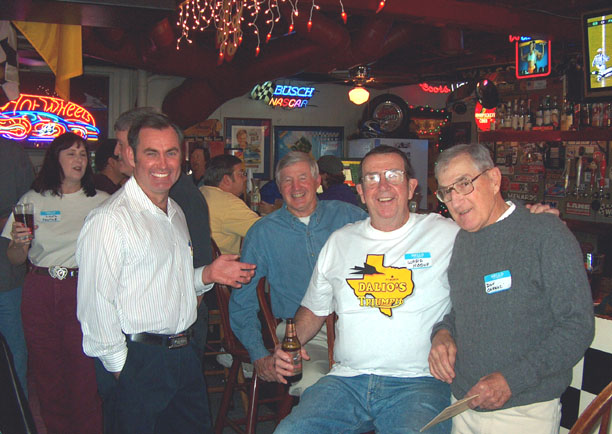 ---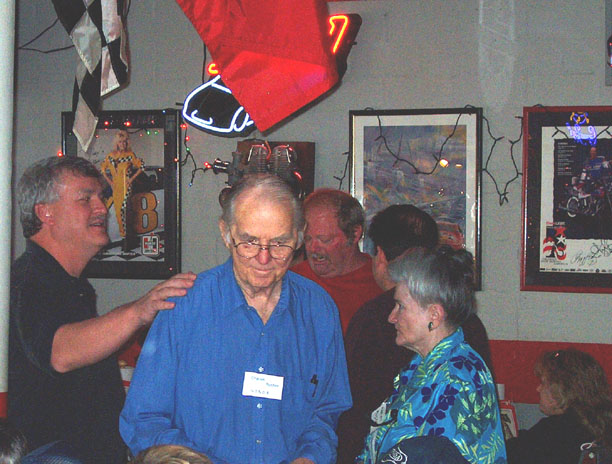 ---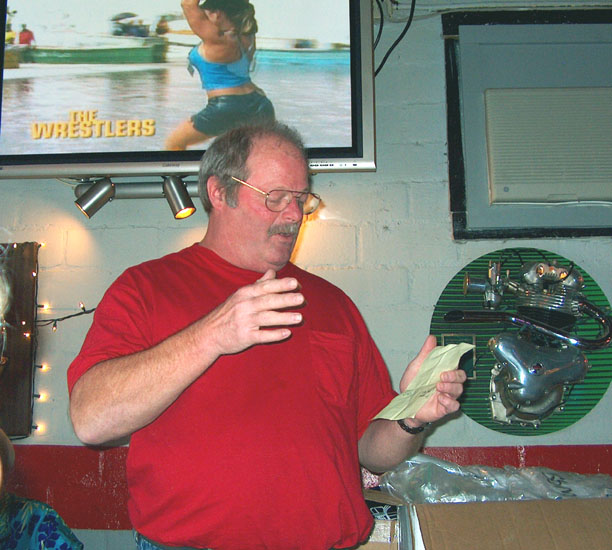 ---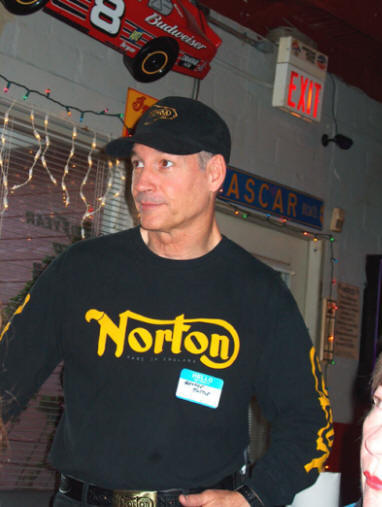 ---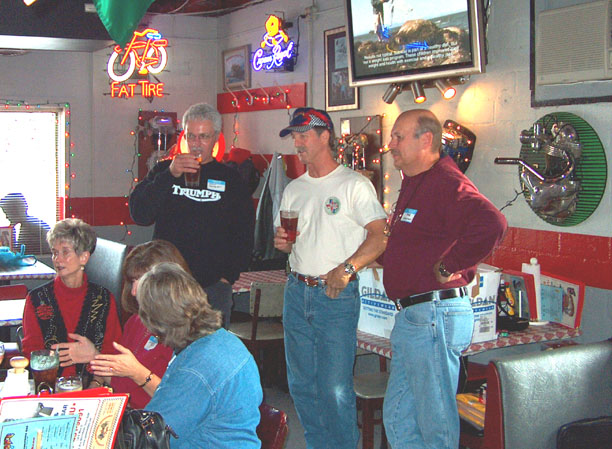 ---
Copyright © 2000 NTNOA All rights reserved.
Revised: January 29, 2008 .