This year's Christmas Dinner Party was held for the second consecutive year at Mercado Juarez in Dallas on Saturday, 20 December, 2008. It was basically the same venue as last year. We had another excellent turnout with close to 90 members and guests in attendance. Richard Asprey even braved the cold and rode up on his newly acquired Norton Atlas with his beautiful wife Michaela occupying the pillion.

The Social Hour started at 4:00 PM, dinner at 6:00 but to the displeasure of many we were cut off from the bar at 7:00. They probably ran out of Shiner like they did the previous year or they wanted us out to accommodate another party. Either way it was the last dinner party we will have at Mercado Juarez.

The club officers are looking for an alternative location for next year's Christmas Dinner party. One of the requirements is that we have an exclusive area for our members and quests. If you know of a good location please let us know via email at ntnoa@ntnoa.org.
Photo of Susan and Russ Foster courtesy of Mike Williams.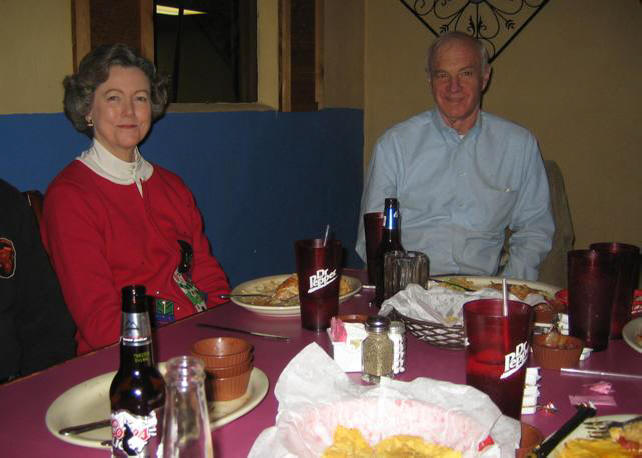 Following photos courtesy of Russ Foster.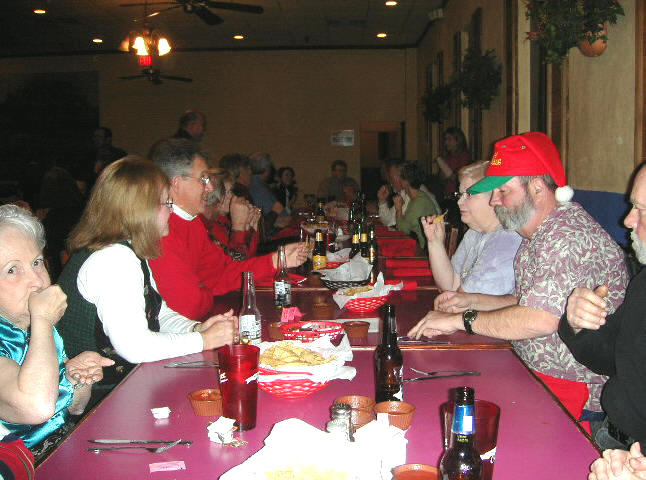 That's Bruce on the right looking for someone to buy last year's raffle bike, a T140.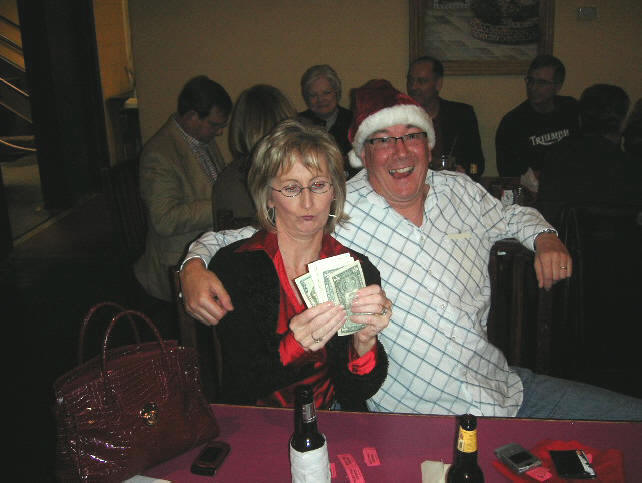 Monica taunting her husband while counting her winnings.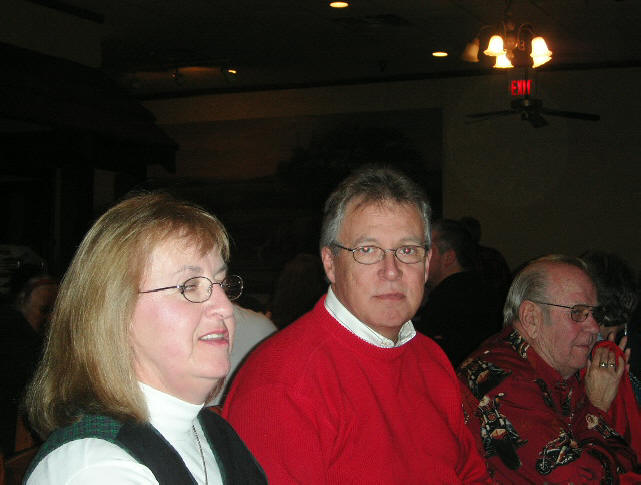 Mike Williams and wife. That's Berwyn on the right. He's sitting across the table from Bruce (not pictured). Wonder what they're talking about? He purchased last year's raffle bike, a T140 from Bruce.
Pictures of last year's Party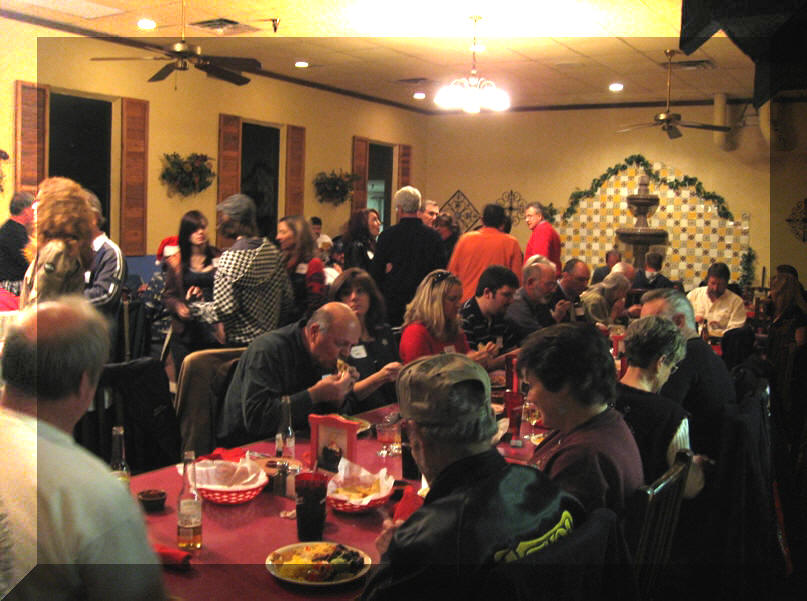 <[Pictures from previous dinner parties]>
---

---

---
Copyright © 2000 NTNOA All rights reserved.
Revised: December 20, 2010 .