The NTNOA at the 2008 International Motorcycle Show
Cycle World's International Motorcycle Show
The NTNOA displayed some of their vintage and custom bikes at the International Motorcycle Show at the
Dallas Convention Center on 14 - 16 November, 2008.
The following bikes were in our display. A special thanks to those who displayed their bikes.

1969 Norton Commando (Raffle Bike)
Dennis Tackett
1966 BSA Spitfire
Clay Walley
Triumph Flat Track Race Replica
Dave Bradford
1979 Triumph T-140 Cafe
Dean Baker
1979 750cc Triumph Racer
Keith Martin
1972 Rickman Triumph
Phil Dansby
1953 BSA Super Flash A1 65
John Scott
1975 Norton Commando
Steve Ledbetter
1949 Norton ES2
Steve Ledbetter
1974 Norton Commando
Richard Asprey
1963 Norton Atlas
Richard Asprey
1970 Triumph T-120 Bonneville
George Tuttle
Members who manned our booth.
.: Friday, November 14
4:00pm - 6:30pm
6:30pm - 9:00pm
Randy Johnson
Jay Moore
Michael Brown
Bob Speer
Frank Jakab
Chris Parry
.: Saturday, November 15
9:30am - 1:00pm
1:00pm - 4:30pm
4:30pm - 8:00
Ron Ernst
John Scott
Jake Hendricks
Bill Keating
Daniel Peirce
Ryan Ambrose

Laura Keating

Konrad Schilder

Ben D'Avanza

.: Sunday, November 16
9:30am - 1:15pm
1:15pm - 5:00
Darrell Leverington
George Tuttle
Randy Johnson
Dennis Tackett
Clay Walley
Steve Ledbetter
Photos of our display.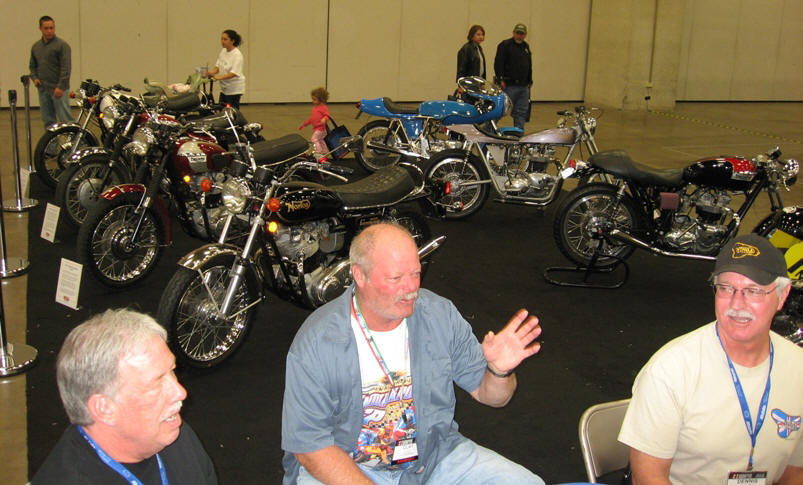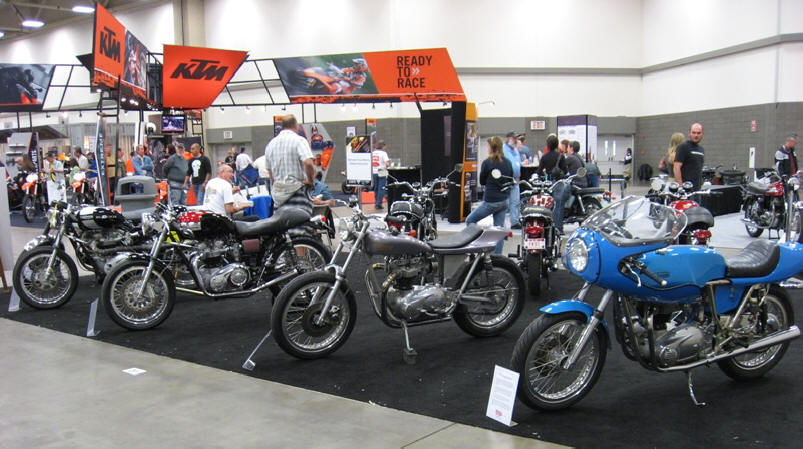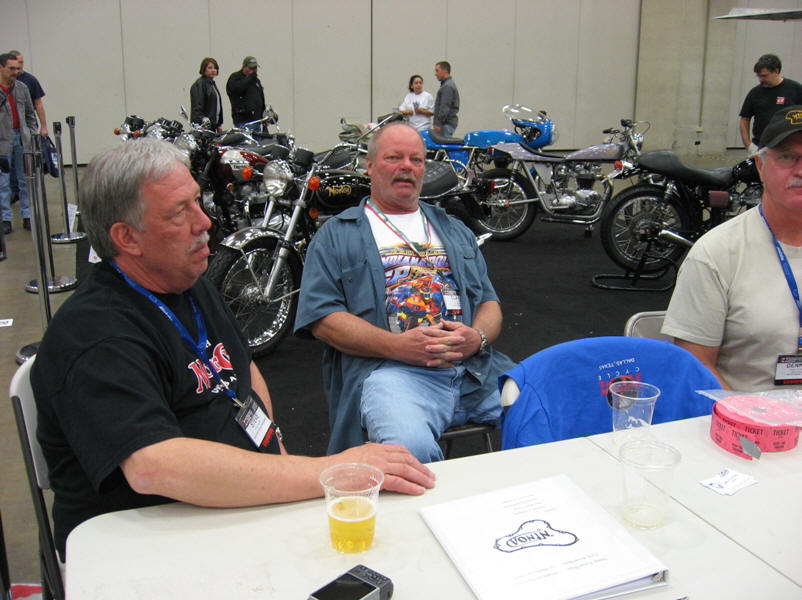 Copyright © 2000 NTNOA All rights reserved.
Revised: December 07, 2008.