Coast to Coast Race of the Century Cannonball Run
Check out the restoration of Richard's Norton 16TT by Keith Martin & Crew at Big D Cycle by clicking here
Click here to watch Richard lead group 2 on Monday in the fog from Dodge City, KS for the 272 miles to Pueblo, CO.
Best viewed 720p HD and full screen.
Our club president Richard Asprey is one of only 90 rider to be part of the Cannonball Run. Richard is riding his 1915 Norton Model 16TT.

All 90 riders departed Atlantic City on Saturday and traveled the 3,400 miles across America to end up in San Diego, California on Monday, 26 September. Sixteen days on the road with only one day off. Most of the route will be on two-lane back roads with less than 100 miles on interstate highways.

Click here to check out the Event. Click here for even more information. Click here to check out the bike and rider.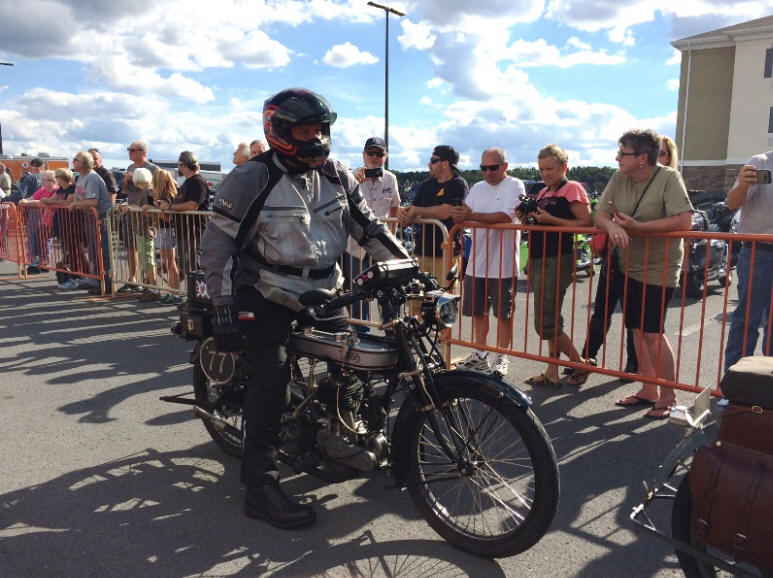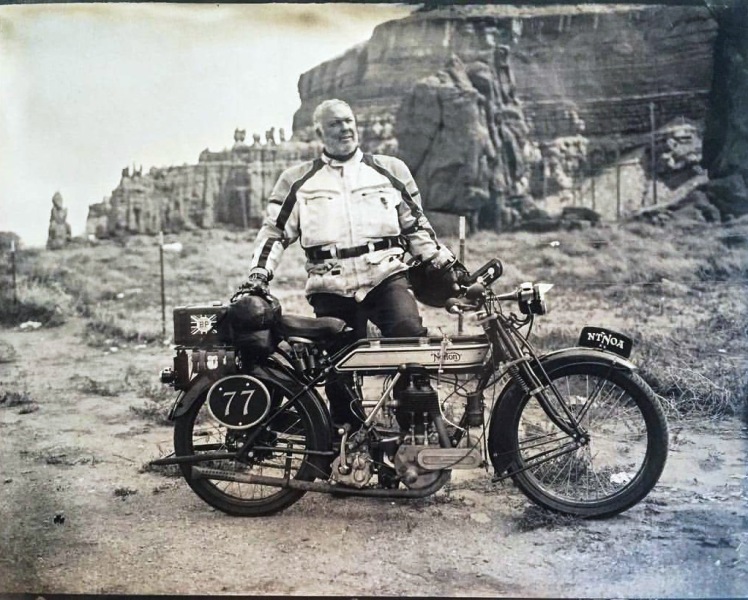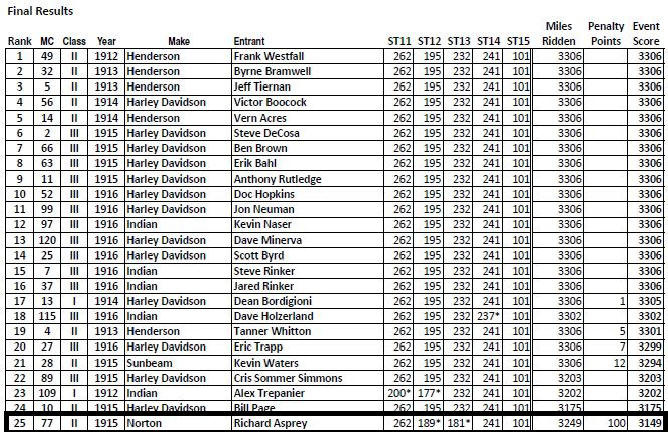 Grand Finish, Sunday, September 25 Stage 15 (101 miles); From Palm Desert to Carlsbad, California.
Saturday, September 24 Stage 14 (241 miles) From Lake Havasu City, Arizona to Palm Desert, California.
Friday, September 23 Stage 13 (232 miles) From Williams, Arizona to Lake Havasu City, Arizona.
Thursday, September 22 Stage 12 (195 miles) From Page to Williams, Arizona
Wednesday, September 21 Stage 11 (262 miles) From Durango to Page, Arizona
Tuesday, September 20 Stage 10 (264 miles) From Pueblo to Durango, Colorado.
Monday, September 19 Stage 9 (272 miles) From Dodge City to Pueblo, Colorado
Sunday, September 18 - A day off in Dodge City to work on the bikes.
Saturday, September 17 Stage 8 (184 miles) From Augusta, Kansas to Dodge City, Kansas.
Friday, September 16 Stage 7 (235 miles) From Springfield, Missouri to Augusta, Kansas
Thursday, September 15 Stage 6 (249 miles) From Cape Girardeau to Springfield, Missouri
Wednesday, September 14 Stage 5 (247 miles) From Bloomington, Indiana to Cape Girardeau, Missouri
Tuesday, September 13 Stage 4 (224 miles) From Chillicothe, Ohio to Bloomington, Indiana.
Monday, September 12, Stage 3 (218 miles). From Morgantown, West Virginia to Chillicothe, Ohio.
Sunday, Stage 2, (228 miles). From York, PA to the Triple S Harley-Davidson dealership in Morgantown, West Virginia.
Saturday, Stage 1, (163 miles). From the Atlantic City boardwalk to the Best Western in York, Pennsylvania.
---
Copyright © 2000 NTNOA All rights reserved.
Revised: January 05, 2018.