Robert "Doc" Storm
1921 - 2013

Storm, Robert Lee Robert Lee "Doc" Storm was born May 26, 1921 in Pittsburgh, Kansas and passed away March 14, 2013. He was the owner of Storm Cycle Sales for over 50 years. Doc is survived by his children Ronnie Storm and wife Norma, Ken Storm, and Gayle Young and husband Jim and numerous grandchildren and great-grandchildren. Visitation was Sun., Mar. 17 from 5-8PM at the funeral home. The funeral service will be today, Monday, March 18 at 11AM at Jeter & Son Chapel. Internment will follow at 5 Mile Cemetery.

Doc was a Norton and Ducati Dealer back in the 60's and 70's. Kenneth worked for Norton.
Photos taken at the 2006 Christmas Dinner Party courtesy of Jake Hendricks.

Doc Storm Doc surrounded by his two sons.
Ronnie on the left & Kenneth on the right.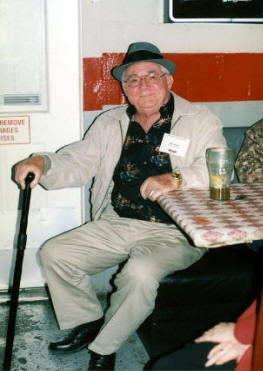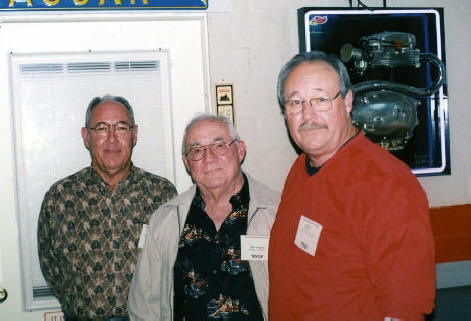 ---
Copyright © 2000 NTNOA All rights reserved.
Revised: January 05, 2018 .