Our February Club Meeting was Sunday, February 26, 2012 at the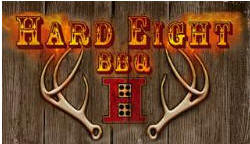 688 Freeport Parkway, Coppell
Except for the strong wind our February meeting was blessed with just about perfect weather. As a result all but a few of the 40 plus members and their guests rode to the meeting. In the Hard Eight parking lot was an eclectic assortment of bikes including Richard Asprey's 1950 Norton Big 4* and Phil Dansby's newly refurbished 1973 850 Norton Commando fitted with a custom electric start addition by Bob Cox. Unfortunately the Big 4 lost a few parts on its way to the meeting. If anyone finds an old style gas cap please return it to Richard.

Chris Parry called the meeting to order at precisely 2PM. The first order of business was to thank our host for setting aside a room next to the parking lot where we could keep an eye on our rides.

Clay Walley gave a short summary of Ryan Ambrose's CMRA racing results the previous weekend at MSR Houston in Angleton, TX. Ryan finished second in the road course to a hot Ducati and he came in third in the dirt track race. In Ryan's quest to compete and win the AMA Grand Championship at Mid-Ohio, consisting of both road and dirt racing, Ryan now participates in dirt track events. The NTNOA is a sponsor of Ryan's racing so Clay passed a hat and collected $253 to help finance his racing.

Clay then held up the freshly painted gas tank for his Triumph T140. Paul Dalton, aka "The English Bloke" did the work and the result is spectacular. Paul can be reached by referring to the List of Members page on his website.

Chris mentioned that this year's Spring Hill Country ride will be the largest ever. The BMOA and North Texas Vincent club will be joining us the weekend of April 13 – 15. Click here for more details.

Our March meeting will be hosted by Michael Fairchild on 25 March. More details can be found by clicking here.

Chris adjourned the meeting after the 50/50 drawing which was won by Dutch O'Hara. The club donated the other half to Ryan's racing.


*The Norton Big 4 (there will be a test)
The Big 4, also known as the Model 1, was made between 1907 and 1954 in various forms. With 633 cc (38.6 cu in), it was Norton's largest and most powerful side valve engine with plenty of low end torque. It was mostly used to haul sidecars. It was called Big 4 due to its power rating of 4 hp, calculated as tax horsepower. Calculated using current methods the horsepower rating would be 14 brake horsepower. The so-called RAC taxable horsepower was an early system by which taxation rates for automobiles and motorcycles were determined in Britain. The tax horsepower rating was computed not from actual engine power but by a simple mathematical formula based on cylinder dimensions. At the beginning of the twentieth century tax power was reasonably close to real power; as the internal combustion engine developed, real power became larger than nominal taxable power by a factor of ten or more. To figure RAC Tax Horsepower - h.p. = (D2 x n)/2.5 (where D = the diameter of the cylinder in inches [1" = 25.4mm], and n = the number of cylinders) i.e 3.2 x 3.2 = 10.24 / 2.5 = 4.096.
Copyright © 2000 NTNOA All rights reserved.
Revised: January 05, 2018 .