2017 February Meeting Recap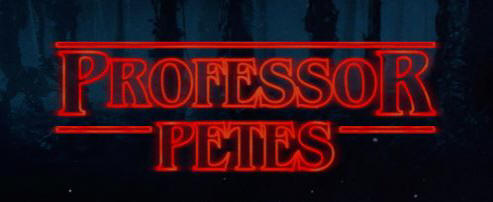 3815 Eastside Avenue, Dallas
A members club that is dedicated to the lost art of conversation and manners.
Peter is the tall slender English gentleman who is the helmet expert at Moto Liberty Dallas. His emporium is an exclusive establishment in the heart of the revitalized Dallas district. Peter had coffee and English tea with condiments available while many members brought cold beverages for everyone to enjoy.

There was a surprising number of members and quests who arrived early and many rode to the meeting in spite of the cold and overcast skies.

Dennis Tackett started the meeting promptly at 2pm. Dennis thanked and everyone gave Peter an arousing applause for hosting our February meeting. Next Dennis acknowledged new members who joined in January and February. They are Kirk Foote, Jeff Janis, Dat Mai, Anthony Armstrong and Angelica Sibrian. Members who reached a five-year membership anniversary were Dicky Hunter for 20 years, Scott Baker for 15 years, Daniel Peirce for 15 years, Bailey Burk for 5 years and David Pilcher for 5 years.

Upcoming events were discussed starting with the track-day at Motorsports Ranch in Cresson, TX conducted by Tony Lewis, owner of EuroSport Cycle on Monday, March 13th. Eurosport Cycle's track day is set up with two groups, a novice group with a rider's school and an advanced group. Each session runs thirty minutes. The rider's school is designed to help riders use more of their bikes capabilities. Cost for either group is $175. Click here for additional information include riding gear requirements.

Our next club event is the March meeting at Big D Cycle on Sunday, March 26th. It will include a swap meet so bring all your motorcycle gear and accessories you no longer need or wear.

The following weekend is the Rockers vs. Mods Rally at Rick Fairless' Strokers Dallas. The organizers have asked the NTNOA to host a bike show and Michael Marshall, our event coordinator is looking for members to help with the show, sell raffle bike tickets and or display their antique motorcycle(s).

At the end of April is our Annual Spring Hill Country Ride which is Thursday to Sunday, 27 to 30 April centered in Leakey, TX. If interested contact Mike Mediterraneo if you haven't already. Richard Asprey and Dennis Tackett have organized a week long adventure riding antique motorcycles starting on Saturday, 22 April that will join the Hill Country ride in Leakey on Thursday. This ride will start with a track day on Sunday at the Harris Hill Raceway just outside of San Marcos, TX.

Unfortunately the All British & European Car Day (ABCD) is that same Sunday as our Hill Country Ride. This has always been a great venue for raffle bike ticket sales. Michael Marshall is looking for volunteers to help with a small display of bikes and sell raffle bike tickets. If you can help out with either or both the Rockers vs. Mods rallye or ABCD please contact Michael at Marshall@ntnoa.org

Dennis adjourned the meeting but most remained to enjoy the camaraderie and Pete's hospitality.

During our 2014 Lake O' the Pines Rallye a lone rider from New York showed up on his '72 T140 Triumph. His name was Jesse Patrick. He was on his way to Peru with nothing more than some cloths, a little cash and his bike. On February 25th Jesse wrote Richard the following letter.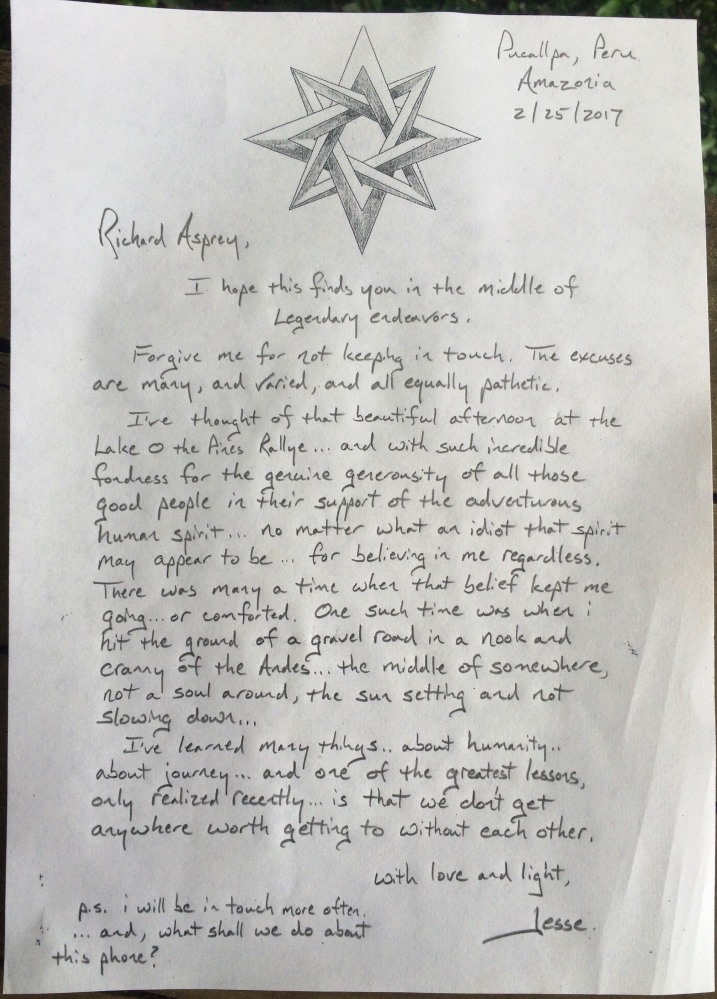 Jesse and his '72 T140 Triumph at the 2014 LOP Rallye enroute to Peru. Photo courtesy of Paul Valentine.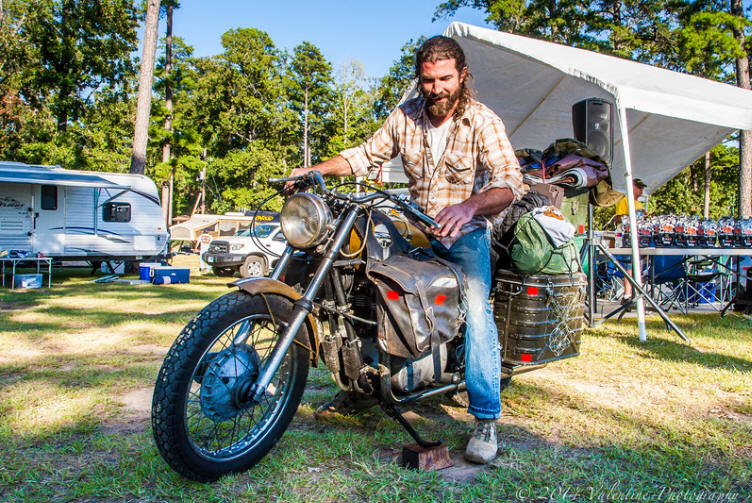 Photo taken by Robert Opel. Click on photo to enlarge.

Jesse Patrick rode into our Rallye from New York on his 1972 Triumph Bonneville arriving just before the awards presentation. Before long many learned of his plan to continue his ride to Peru. Jesse was given a place of honor during the awards ceremony and a hat was passed to help him on his journey. Steve Ledbetter donated a Norton engine organizer for auction to benefit Jesse. The auction generated $300 and another $987 was attained by passing the hat.

Guess Who's Bike?