2014 January Meeting Recap at Pappas Bar-B-Q 26 Jan.
The weather couldn't have been better with little wind and temps in the mid 70's. As a result this may have been our best attended meeting ever. Most arrived early to have lunch and look over the various assortment of motorcycles and the one scooter. The king of the show was Keith Martin's 1400cc Vincent Black Shadow which he kick started for the crowd standing around admiring it. The oldest bike there was a '40 HD Knucklehead. There was also a '47 Knucklehead and a '59 Pan Head.

Clay Walley, our returning president for 2014 started the meeting at 2pm. Surprisingly considering the large number of people in attendance there were no new members or guests present. Clay announced that Dave Griffiths celebrated his 50th birthday at the NOVA for brunch in oak cliff prior to the meeting.

Clay had Stanley Miller talk about the upcoming National Texas Road Run, April 14,15,16 in the Hill Country sponsored by the Cherokee Chapter of the Antique Motorcycle Club of America (AMCA). To signup you must be a AMCA member and register at http://www.cherokeeamca.org/roadrunregistration.html
Click here for their flyer.

Dennis Tackett reminded everyone that this year's Lake O' the Pines Rallye will be our 30th and our best ever! Dave Edwards, Editor-in-Chief of BikeCraft Magazine will be our Grand Marshal. Dennis also passed a hat in support of Ryan's racing for the 2014 season. Ryan plans on getting his AMA road racing license this year.

Clay mentioned that there will be a ride to Big Bend in conjunction with this year's Spring Hill Country Ride which is the first weekend in May. More information will be posted on this website in a few weeks.

Phil Dansby, aka Capt. Commando told a story about trading his '79 Ducati 900 Super Sport that he has owned since he bought it new from Doc Storm for a '79 Ducati Darmah that the owner has owned since it was also brand new. The only real advantage for Phil is that the Darmah has a little button that starts the motor.

Our next meeting is at Audrey's MotoLiberty on Feb. 23rd.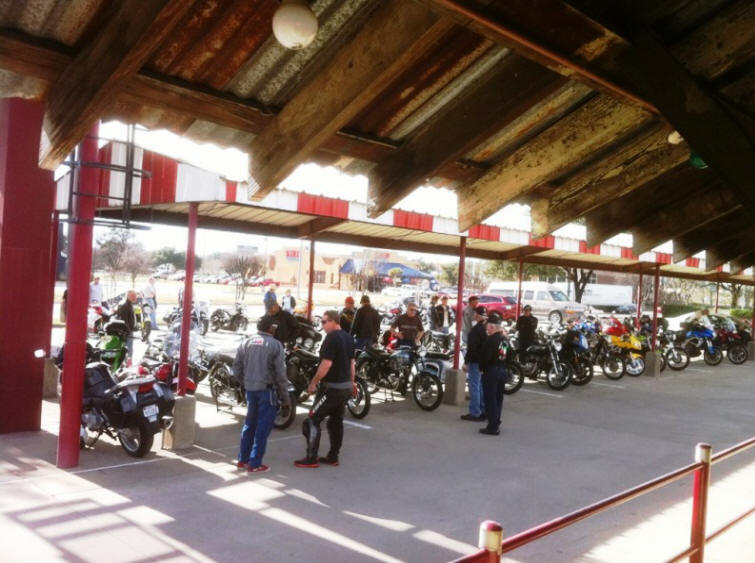 Keith Martin's 1400cc Vincent Black Shadow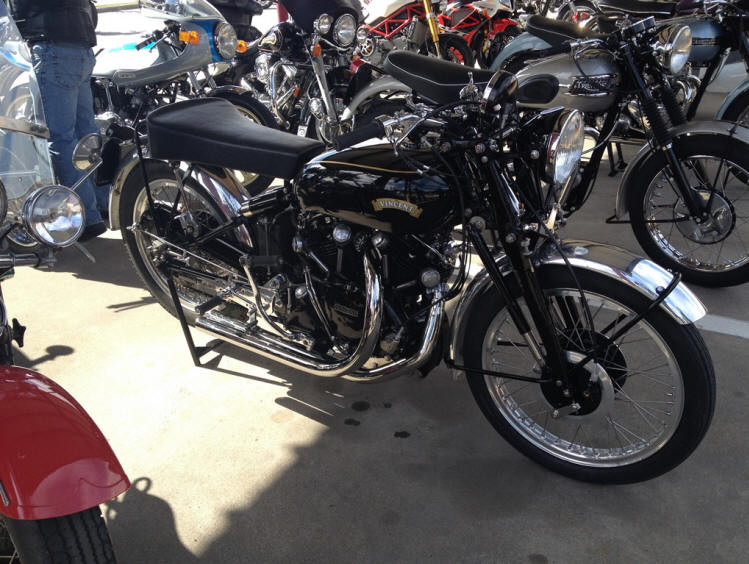 ---
Copyright © 2000 NTNOA All rights reserved.
Revised: January 05, 2018 .