The 2011 Lone Star Classic at Motorsports Ranch, Cresson, TX
Club sponsored racer Ryan Ambrose, number 275, put on a clinic every time he was on the track. Paul Valentine took some fantastic photos of Ryan's racing. In Paul's own words, "I got some nice pics of him going by flag station 9, entering the 'Rattlesnake'. Man does he ride that scooter smooth around those corners...and low...like his tires are magnetized to the track!!!! Incredible!!!" Click here for Paul's photos of Ryan.
"I would like to thank everyone not only for the donation but also for volunteering their time to corner work for all three days. We could not have had a race with out all your help. Thank you all again for all the help and support" Ryan Ambrose
Ryan Ambrose during the Lone Star Classic. Photo courtesy of Paul Valentine.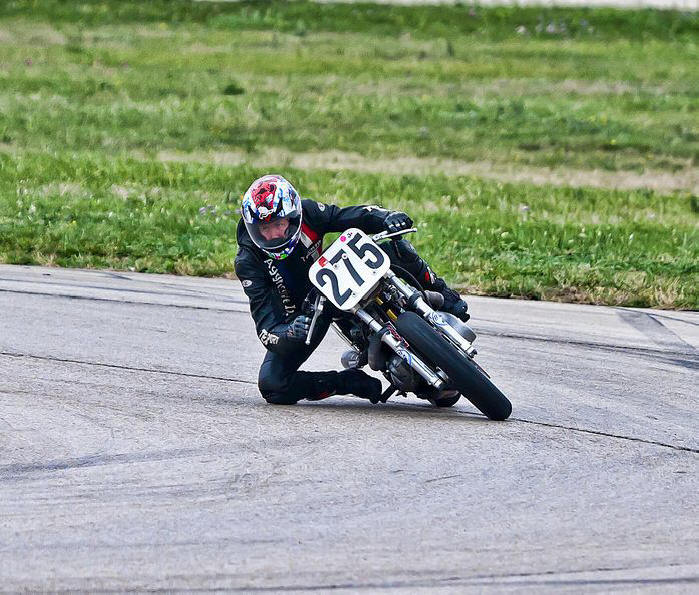 ---
Aggressive Insurance sponsored & club member Jake Hendricks next to his 650 BSA Hornet Race Bike
Jake finished second in his class.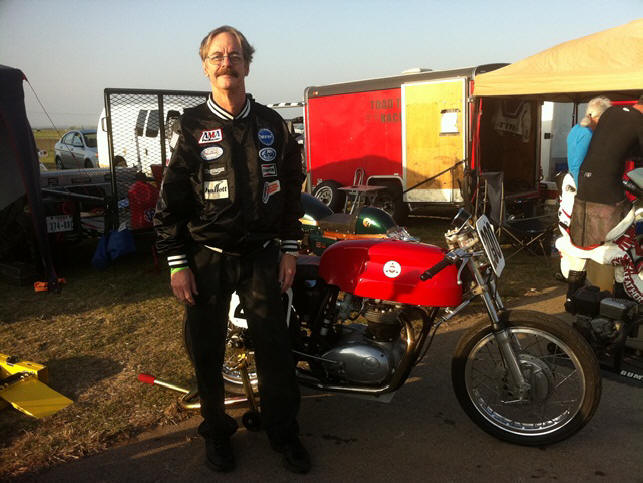 ---
Paul Valentine's photos of the Lone Star Classic at Motorsports Ranch, Cresson, TX
AHRMA's Racing - Ryan Ambrose's Racing - Bike Show - Moto Guzzi's
Corey Levenson's photos of The Lone Star Classic
March 25-27
(Fri.-Sun.)

The Lone Star Classic

AHRMA @ Motosport Ranch
Cresson, TX
---
Thank you letter from UT Arlington to the NTNOA
All proceeds from the Vintage Bike Show during the Lone Star Classic at Motorsports Ranch at Cresson went to the Rusty Bradley memorial scholarship fund at the University of Texas at Arlington. For those who donít know, Rusty Bradley was a promising young racer from Texas in the late sixties. Rusty was an up and coming racer who had beaten expert level AMA riders, as a junior rider. Most notably he rode Triumphs for Big D Cycle, and had gotten a ride with the Kawasaki factory support team, Boston Cycle, in 1970. Rusty lost his life due to injuries sustained during a lap one incident at the 1971 Daytona 200. This was to be his first race as an expert rider, and many had him penciled to win the race. Click here to read an excellent article which covers Rustyís story.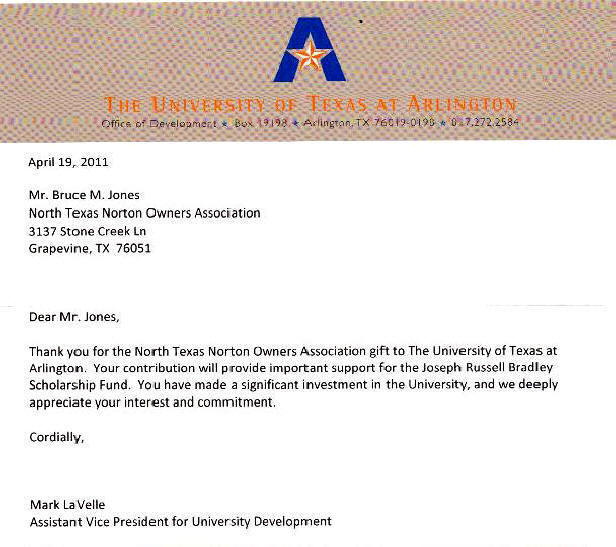 ---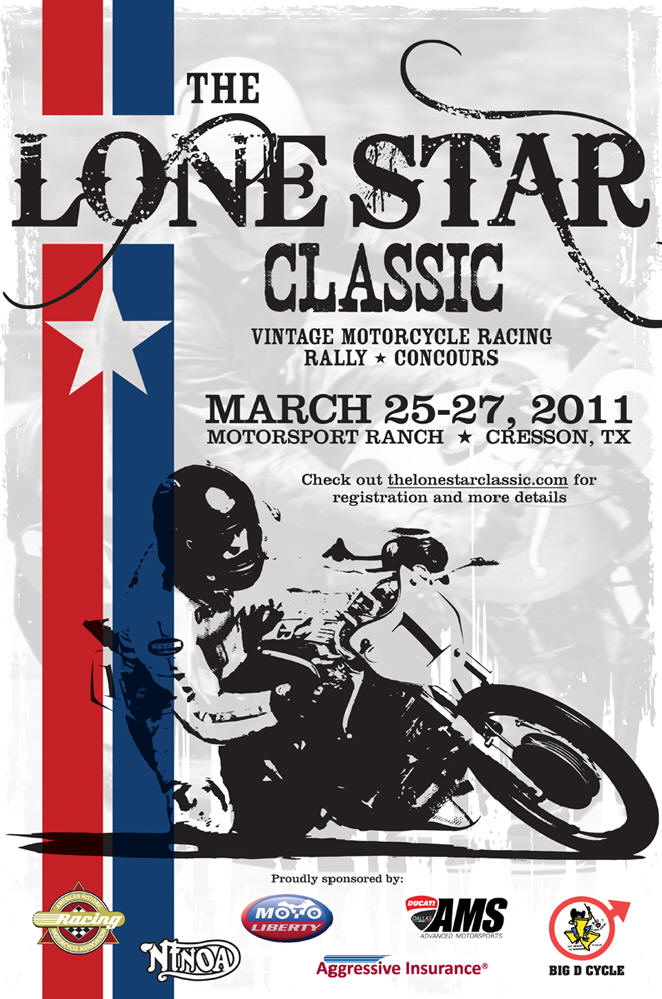 ---
Copyright © 2000 NTNOA All rights reserved.
Revised: January 05, 2018 .