The NTNOA's March Club Meeting
was Sunday, 29 March '09 at 2:00 PM
at Pappas Bar-B-Q
Our president Clay Walley called for an executive meeting prior to the club meeting to discuss plans for our LOP Rally Saturday night dinner. Randy Bauer volunteered to head-up a committee to cook brats and hamburgers. The logistical challenges of cooking and providing the dinner were discussed. Dennis Tackett is going to ride to the Lake O' the Pines area to see if there is someone willing to cater the dinner for a reasonable price.
Clay called the club meeting to order at 2PM. The status of the LOP raffle bike was discussed. Dennis collected over six hundred dollars in raffle bike tickets at the Rockers vs Mods rally the previous weekend. The bike looks great thanks to Jason Small, owner of Lonestar Vintage Motorcycle Restorations for the new paint. It also sports new headers. Check out Jason's website to see the latest photos of the raffle bike.
Last year the club sponsored Ryan Ambrose and the number 275 Triumph T-140 built by Big D Cycle racing in the American Historic Racing Motorcycle Association's (AHRMA) Sportsman 750 class. Ryan won the championship and the bike now sports the number 1 plate.
Here is a photo of Ryan that is on the front cover of AHRMA's 2009 Official Souvenir Program.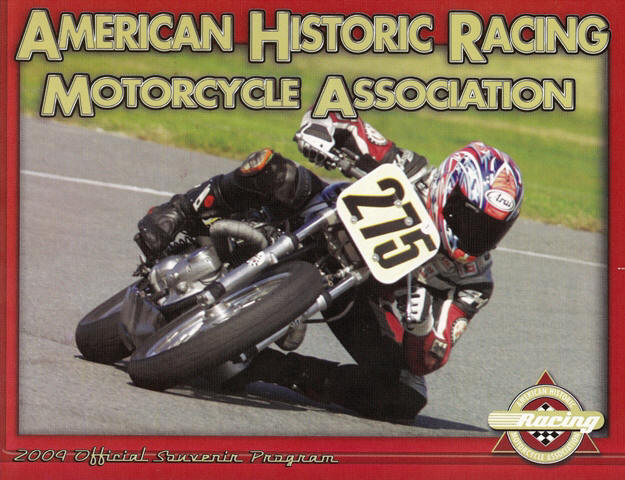 This photo was also published in the Official Souvenir Program. That's Keith Martin, owner of Big D Cycle in the back of the Chevy Suburban. Despite what the caption reads Keith was just "taking a break" after a exhaustive practice session.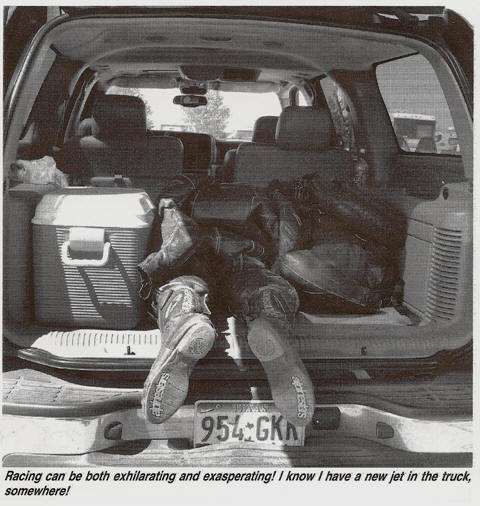 Due to a conflict between two great events next month the time for our April meeting has been moved up to 12:30PM. The move is to allow members time to go to and enjoy either the All British Car Day at White Rock Lake where Dennis Tackett will be selling raffle bike tickets or the Spring Car & Bike Show at Up N Smoke in Keller. Hope to see you there.
Copyright © 2000 NTNOA All rights reserved.
Revised: November 30, 2010 .