Our March Club Meeting was to be Sunday, 27 March, 2011 at 2PM
at Motorsports Ranch, Cresson, TX
in conjunction with AHRMA's LoneStar Classic.
However, there wasn't a meeting. Due to the poor weather on Sunday the relatively few folks who were there were all busy with volunteer tasks. But there was great racing and a great Bike Show on Saturday.

Club sponsored racer Ryan Ambrose, number 275, put on a clinic every time he was on the track. Paul Valentine took some fantastic photos of Ryan's racing. In Paul's own words, "I got some nice pics of him going by flag station 9, entering the 'Rattlesnake'. Man does he ride that scooter smooth around those corners...and low...like his tires are magnetized to the track!!!! Incredible!!!" Click here for Paul's photos of Ryan.
"I would like to thank everyone not only for the donation but also for volunteering their time to corner work for all three days. We could not have had a race with out all your help. Thank you all again for all the help and support" Ryan Ambrose
Ryan Ambrose during the Lone Star Classic. Photo courtesy of Paul Valentine.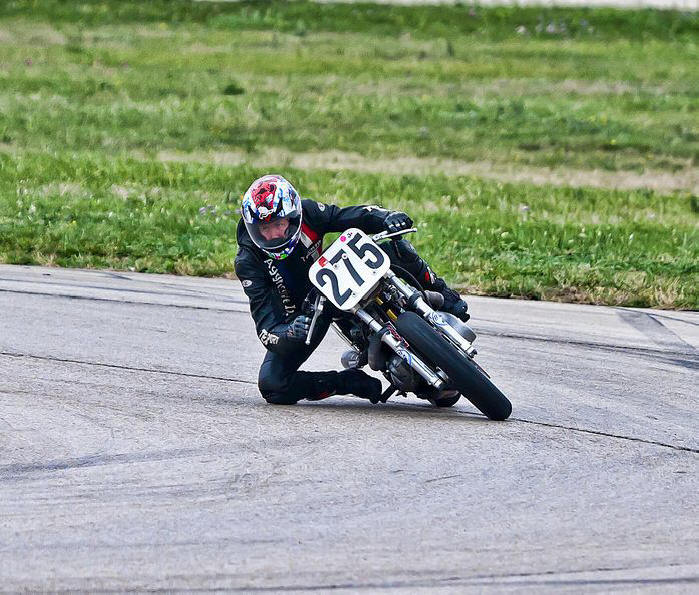 ---
Aggressive Insurance sponsored & club member Jake Hendricks next to his 650 BSA Hornet Race Bike
Jake finished second in his class.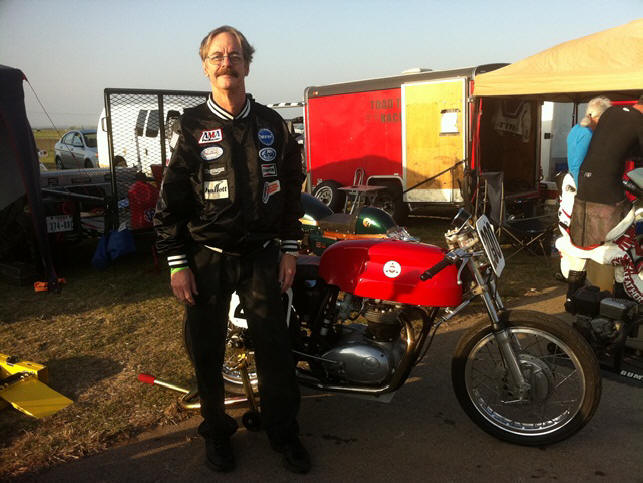 ---
Paul Valentine's photos of the Lone Star Classic at Motorsports Ranch, Cresson, TX
AHRMA's Racing - Ryan Ambrose's Racing - Bike Show - Moto Guzzi's
Corey Levenson's photos of The Lone Star Classic
March 25-27
(Fri.-Sun.)

The Lone Star Classic

AHRMA @ Motosport Ranch
Cresson, TX
---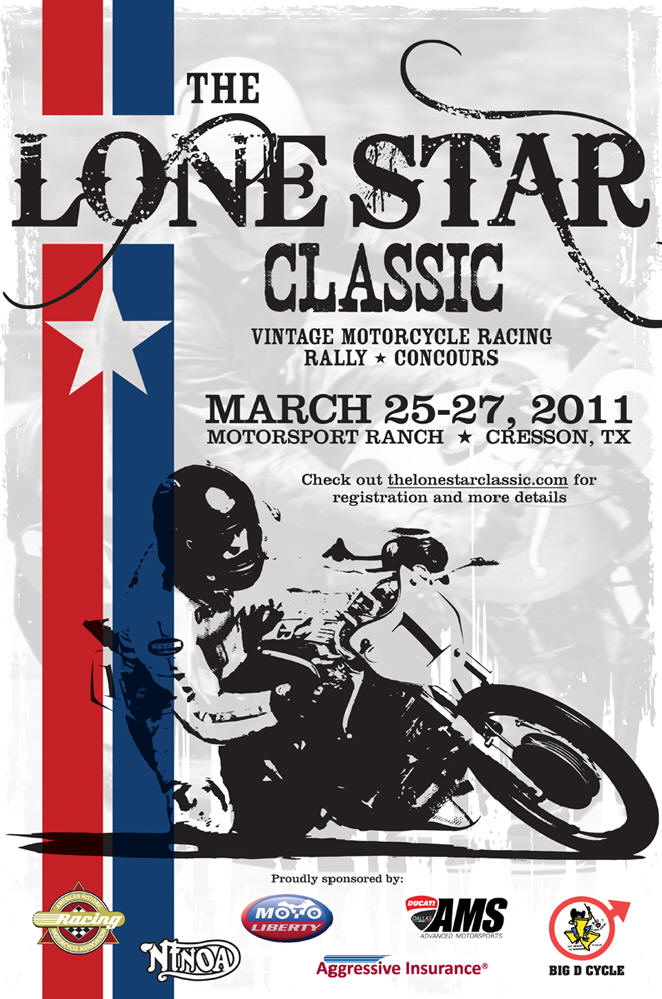 ---
Copyright © 2000 NTNOA All rights reserved.
Revised: January 05, 2018 .