The October club meeting was held on Sunday, 30 October in conjunction
with British Emporium's British Car and Bike Show in Grapevine.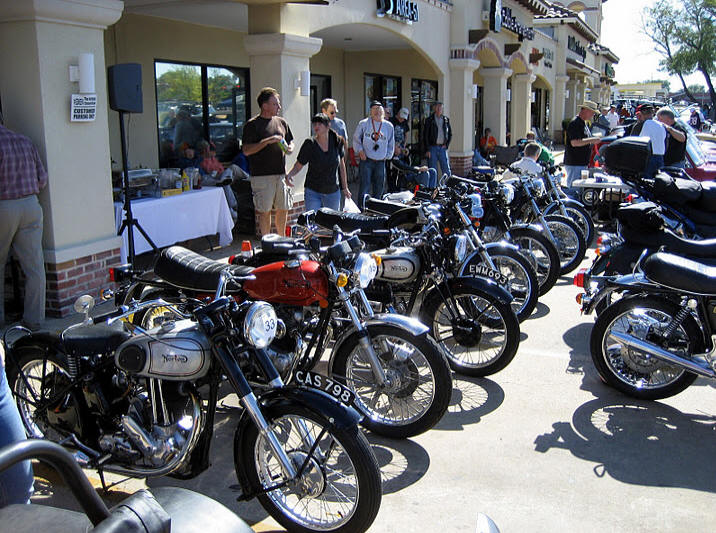 Photos courtesy of Chris Parry
The meeting was one of the best ever attended. A significant contributing factor was the absolutely perfect weather, 70 degrees and very light wind.

The meeting was held in the back room of the Back Porch Tavern. The Tavern is right next door to the British Emporium. Having the meeting there turned out to be a brilliant idea by our President.

Chris Parry called the meeting to order at 2pm. The first order of business was a discussion of our participation at the International Motorcycle Show. The show will be at the Dallas Convention Center from 2 to 4 December. Mike Brown has volunteered to organize our display with the help of Randy Bauer. The NTNOA's theme and emphasis this year will be on vintage British race bikes. We need members to volunteer to man our booth at the dates and times indicated in yellow on the home page. Volunteers will receive a free pass to the show. If interested send an email to bikeshow@ntnoa.org.

Ryan Ambrose briefed the membership on his 2011 results racing vintage Triumph motorcycles. The NTNOA is one of Ryan's road racing sponsors. Ryan is a three time AMA vintage road racing champion, AHRMA Sportsmen champion and CMRA Clubman champion. He has also set multiple land speed records. Both his road racing and land speed records are on Big D Cycle built machines. Big D Cycle provides the bikes, but all travel expenses, race fees, tires, and maintenance are the responsibility of Ryan. Therefore sponsorship is critical for success. Clay Walley passed a hat to collect donations to support Ryan's racing for next year. You can also donate by going to Big D Cycle's website at http://www.bigdcycle.com/racing.html.
Ryan on his T140 Bonneville. Click on Photo to Enlarge.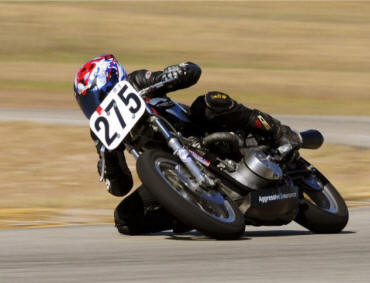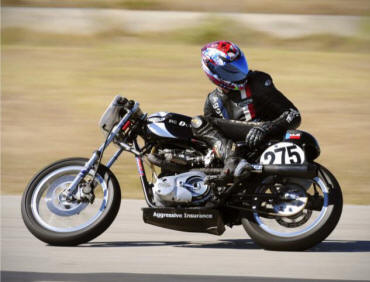 Paul Dalton, the English Bloke has been to many Isle of Man TT and Manx Grand Prix races. Paul has volunteered to organize a complete travel package including transportation and accommodations for club members to go to the Isle of Man for the Manx GP. The club would like to sponsor Ryan and have him race at the Manx GP. More details will be available once Ryan confirms his availability.

After the club meeting members returned to the British Emporium for their awards ceremony. Richard Asprey's Norton ES2 won the Best of Show award for motorcycles.
Richard's ES2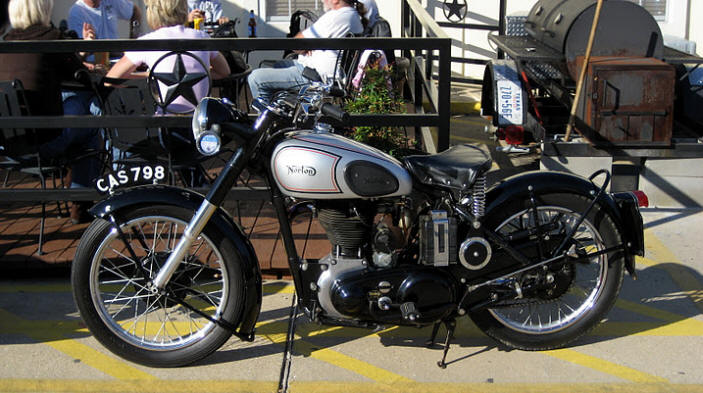 After the awards ceremony most club members went back to the tavern for a few more cold beverages.
Paul Valentine's Photos and Chris Parry's Photos of the British Emporium Car & Bike Show
---
Copyright © 2000 NTNOA All rights reserved.
Revised: January 05, 2018 .