Our 2006 Annual December Dinner Party was Sunday, 10 December at Up 'N Smoke.
The "Social Hour" started promptly at 2:00 and dinner was served buffet style at 4:00 PM.

Rebecca Matlock assisting Clay Walley handing out door prizes.

---

The following pictures are courtesy of our Newsletter Editor - Jake Hendricks.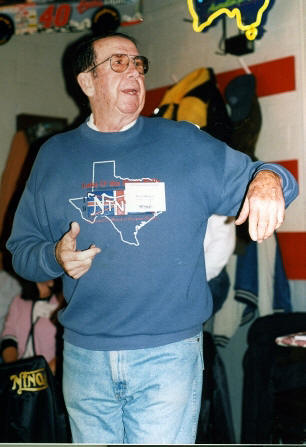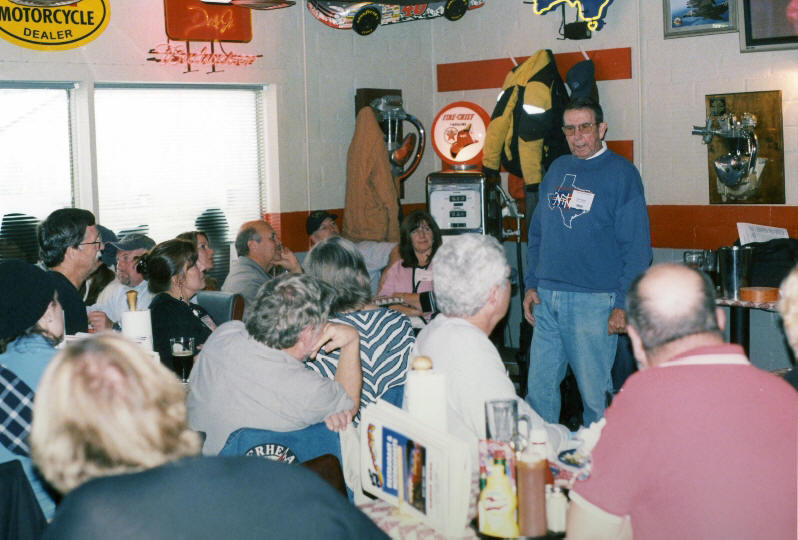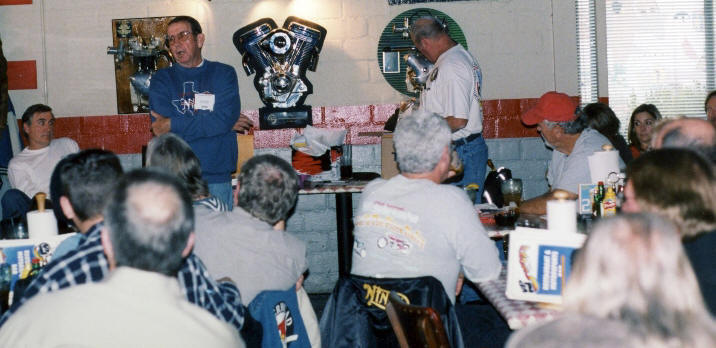 ---
Doc Storm and Doc surrounded by his two sons - (left to right) Ronnie & Kenneth.
Doc was a Norton Dealer and still sells Norton parts. Kenneth worked for Norton.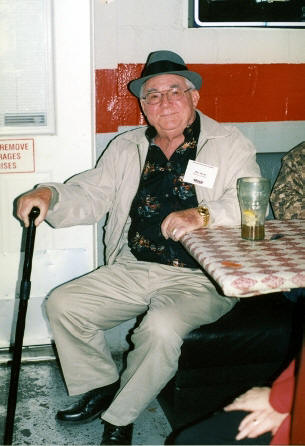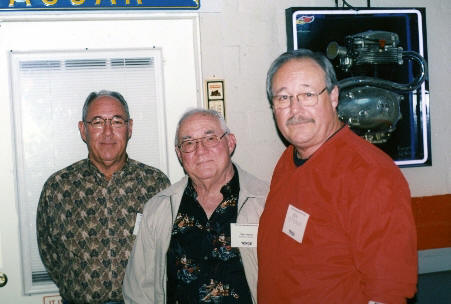 ---
Bill (our Treasurer) and Laura Keating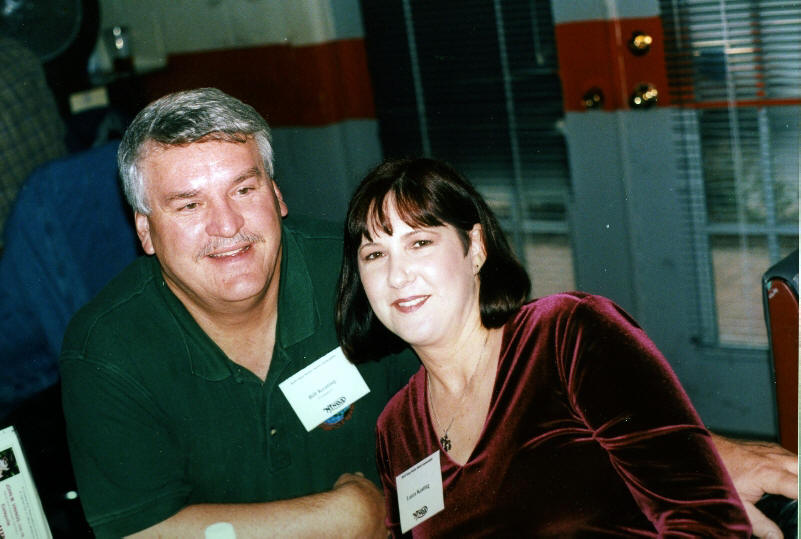 ---
Members Harold Hemphill and Dicky Hunter (Russ Foster in the background on the left)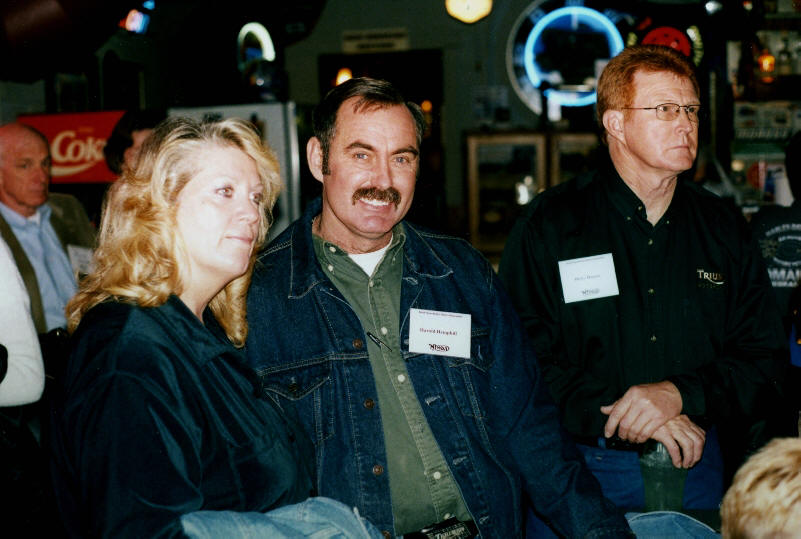 ---
Bob Cox and Dan Peirce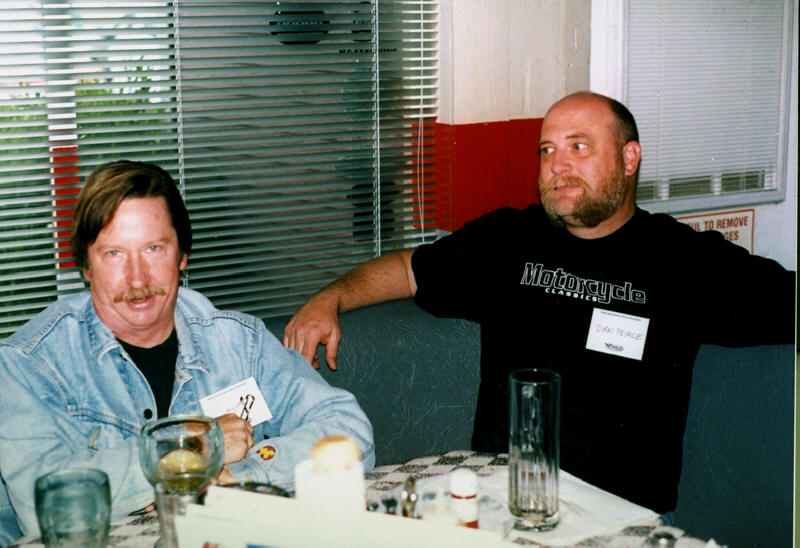 ---
Our fearless leader (almost) giving away door prizes.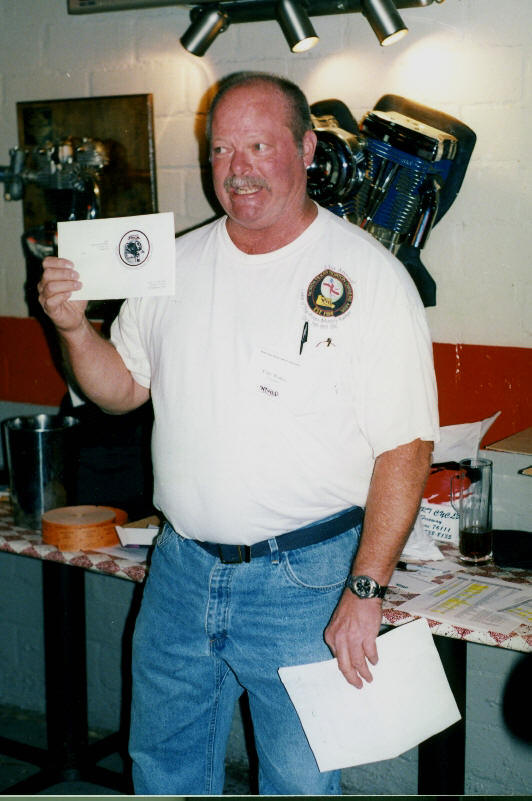 See you next year!
---
---
Copyright © 2000 NTNOA All rights reserved.
Revised: January 29, 2008 .