Thanks for your interest in the North Texas Norton Owners Association (NTNOA).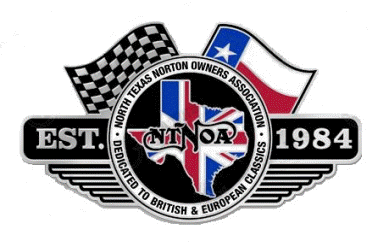 The NTNOA is celebrating its 33rd year as North Texasís premiere non-profit organization dedicated to the use, preservation and restoration of all makes and models of motorcycle.

Club meetings are usually held on the last Sunday of each month. The monthly meetings are held at different locations including many local motorcycle dealerships each month for variety and to address club issues and upcoming planned events. Itís a great time to see fine original and museum quality restored vintage and classic motorcycles.

Many of the club members own multiple motorcycles and will often have quite a variety of different makes including virtually every British, European and increasingly "vintage" Japanese makes. A great number of our members also own American made motorcycles including Indians and particularly Harley-Davidsons.

The NTNOA has sponsored and organized the very popular Lake Oí The Pines Rallye for 32 consecutive years. Last year the rallye was moved to Diamond Don's Campground and is now called the Land O' The Pines Rallye. During the last rallye the Bike Show displayed 130 of the best examples of all makes and models of motorcycles in the country with many British and European classes.
When was it founded?
Founded on January 15, 1984

Where?
Dallas/Fort Worth

Number of original members if known?
There were 21 Founding members.

Number of current members?
240+ Active Members

Affiliations?
The NTNOA is an AMA and INOA sanctioned club

How is the club organized/governed?
The clubs is organized and governed by a President, Vice President and Treasure using a written and adopted set of club by-laws.

What are some club member benefits?
North Texas Norton Owners Association provides, with the price of membership, a Holiday party including a full course meal for members and guest and various discounts at local and national Motorcycle dealers and outlets.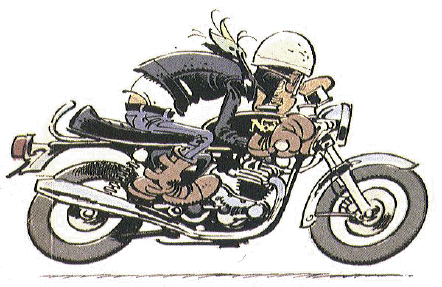 ---
Copyright © 2000 NTNOA All rights reserved.
Revised: January 05, 2018.