Our June Meeting was at Strokers Dallas on June 30th, 2013.
The club hosted an Antique Bike show in conjunction with our June Club Meeting at Rick Fearless' Strokers Dallas on Sunday, June 30th. The show was open to all marquees built 1983 and earlier, i.e., 30 years old or older.
Tragically Mike Brown was run over and killed by a hit and run drunk driver while riding home from the bike show on his 1956 Harley Davidson KHK Sportster.
Click on the Snake Eyes to see the video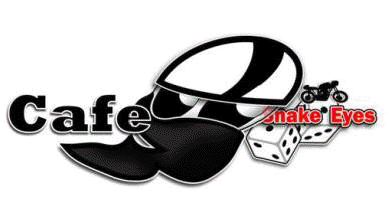 ---
Copyright © 2000 NTNOA All rights reserved.
Revised: January 05, 2018 .